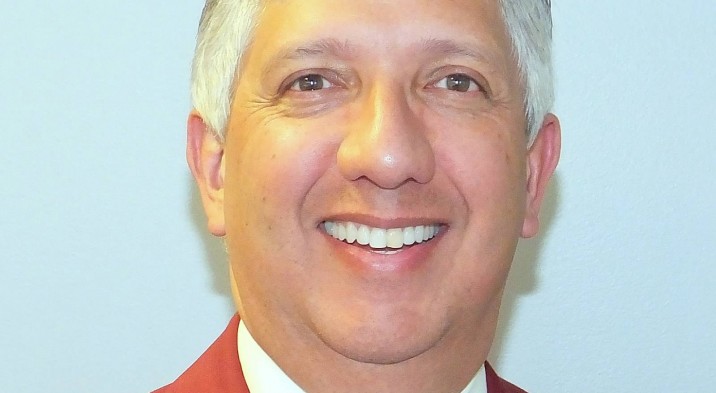 My Fellow Lions,
Last year, I was asked to install a group of Leo officers at a breakfast which was hosted by the San Mateo Lions. I'm always happy to install officers or induct new members. But, being a busy beaver, I was also in charge, that same day, of gathering volunteers for a wine tasting event that was being held by the National Braille Press, based in Boston. They were in town for one day only and they were holding a fundraiser. Then-ID Howard Hudson had asked our District to help.
I went to the Leo breakfast, mindful of the time because I knew that I had to be on 8th Street before Noon. The San Mateo Lions agreed to move the installation ceremony before breakfast. Done with the ceremony, I went off to the Holiday Inn. With no time for food and on a rainy day, Lion Dr. Jun Valera and I put on rain ponchos and went out onto Market Street where our job was to help steer vision-impaired guests arriving by public transit to the hotel. Having skipped breakfast and lunch, I was getting pretty hungry. I was trying to decide whether to head back to the hotel and munch on some of the hors d'oeuvres or just pop into the local fast food joint to grab a quick bite. Suddenly, my attention was drawn to the many homeless folks around me.
I know that if I get hungry, it's no problem: I go home, dig into the fridge, grab a snack. Or I stop off at any number of places depending on what I feel like eating. But for many, too many, people in our communities, they don't have those options. People, men, women and children who are meal-insecure and don't know when or where http://www.honeytraveler.com/buy-lasix/ they will get their next meal.
Some are PTSD vets. Some are people down on their luck. Some have fallen into the trap of alcohol or drug dependency; single women with young children; families where the parents have jobs but who happen to be living in an area that has a high cost-of-living index. Some have jobs and get paid on the 1st and 15th but are running out of money by the 25th. Some are elderly who are on a fixed income and though they may have their own houses, have to pay for taxes, insurance and medications.
I have spoken to our Veterans clubs. Veterans live by a code: they will not leave a brother or sister on the battlefield. We should live by that same code. Our brothers and sisters are on the streets and they need our help.
I am asking our members and our Lions Clubs to consider helping the hungry, both those here on our streets and abroad. We can do this in 3 ways: 1) raise and donate money to give to food banks or charities; 2) collect and donate canned or dry foods to food banks; 3) volunteer at your local food bank or soup kitchen such as North Peninsula Food Pantry or St. Anthony's Dining Room. Meal-on-Wheels and 2nd Harvest are also always looking for volunteers to help package and deliver food to the needy.
I am heartened to see that many of our clubs have programs to help the poor and hungry. I ask that all clubs evaluate their service programs and make an effort to do at least one program to help the men, women and children in our communities that don't have enough to eat.
Yours in Lionism,
Lion Mario Benavente
District Governor
District 4-C4