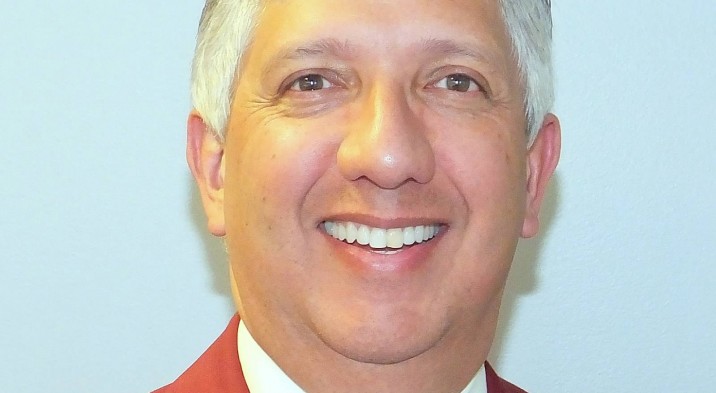 My Fellow Lions,
It has been a busy month. The District Cabinet and I have completed visitations to 36 clubs so far as of today (November 5). In addition, we have been making every attempt to attend club functions when possible. It certainly is heartening to see the clubs being so active in service to our community.
This month, I will cover a few diverse topics that came up at the recent Council of Governors meeting:
• With the recent hurricanes in Texas and Florida and the wildfires in Napa, Sonoma and Santa Rosa, we are reminded of the importance of supporting LCIF, the charitable foundation of Lions Clubs International. With 1.4 million members worldwide, we have volunteers on the ground in over 210 countries. If a disaster should occur anywhere in the world, Lions are almost sure to be there, but money for food, water, clothing and blankets is needed. For most Lions Clubs, the service is done in our local communities but isn't it nice to know that we can help anywhere in the world through our donations to LCIF? Also, LCIF provides matching grants for local projects including vison screeners.
I ask all clubs and Lions to consider contributions to LCIF. There is no greater honor that a club can bestow than giving a Melvin Jones to an outgoing president, Lion of the Year or long-time member. A club can be a participating club for as little as $20/year or to be a 100% LCIF club, $20/member/year. I would love to see every club in this district to be at least a participating club.
• The issue of regulatory compliance was an important topic of discussion at the COG. All clubs are responsible to make sure that they are compliant and up-to-date with their registrations and filings with the IRS, Franchise Tax Board, Secretary of State and Attorney General. Please review your status with the various agencies to make sure that you are up-to-date. MD4 will soon be making available on the website the roadmap for compliance. Please be on the lookout for this important information as it becomes available.
• Finally, LCI is placing more emphasis on the service part of our mission. For the past few years, the emphasis has been on leadership and membership with the GLT and GMT committees. Now, with the addition of the Global Services Team (GST) at all levels of our organization, a new emphasis is being placed on the performance, reporting and the sharing of service. For this reason, clubs are being encouraged to appoint a service activities chair. This person would help the secretary to collect information for hours worked, dollars raised and dollars donated. Then, either the president, secretary or services chair can report the data to LCI.
While we don't serve solely for the purpose of receiving recognition, it is important that we be acknowledged, as clubs and as Lions, for the good service that we provide.
Thank you always for all the good work that you do.
Yours in Lionism,
Lion Mario Benavente
District Governor
District 4-C4