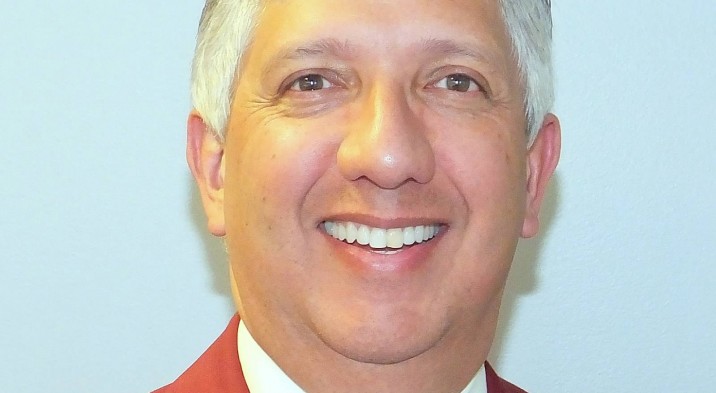 Dear Lions of District 4-C4,
I am going on a hunger strike. Yes, you read that right.
Before I explain, I want to wish all the Lions of District 4-C4 a Happy New Year. I also hope that you all had a joyous holiday season. I want to thank you all for the wonderful work that you do in serving our communities. And, of course, I must thank the cabinet officers and all the committee chairs that run our district. While it is my name that appears at the top of the district letterhead, it is the many volunteer Lion members that actually run the district and keep it humming smoothly.
It was my pleasure to have spent the holidays in Southern California, together with my wife, Lion Rose, and our three daughters. The majority of our time was spent at the happiest place on Earth, Disneyland. But we also had the opportunity to spend time with many of my fellow District Governors, past International Directors and even our Lions International President, Naresh Aggarwal and his lovely wife, Navita.
The IP spoke on many topics including the importance of supporting our LCI Foundation. His main concern, however, was the importance of continuing to invite our family, friends, neighbors and co-workers to join us in our mission to serve. In a spirited give and take between the IP and the attending District Governors of Multiple District 4 (California), my comment to him was that the best way to attract others to our call to serve is to have fundraisers and service projects and to be out and visible in the community, to engage those non-Lions in attendance and tell them about the things that we do and about how it feels good to know in our hearts that we are doing the right thing in serving others.
Please remember that when you are speaking to a prospective member, you are not selling them something that they don't want. You are giving them the opportunity to serve, to give of themselves and to receive the good feeling that comes with doing what is right. This good feeling is why we continue to belong and to serve and why we don't mind paying dues.
Now, about the hunger strike, Region Chair John Hui is running a bowling tournament to benefit the hungry people in our district. The proceeds from the event will benefit the local food pantries and we will also be collecting canned/dry foods for donation. This event will be held at Classic Bowl in Daly City on Friday, February 2nd beginning at 5:30 pm. Please see the in the Thread or http://www.lions4c4.org/EventFlyers/2017-18/02%202018/4C4Bowling020218.pdf
Let's throw strikes to help eradicate hunger!
One more thing, please plan on attending our district Cabinet meeting on February 3rd in Foster City.
See The Thread for details.
Once again, thank you for your service in 2017 and I know we will be doing wonderful things in 2018.
In Lionism
Lion Mario Benavente
District Governor
District 4-C4