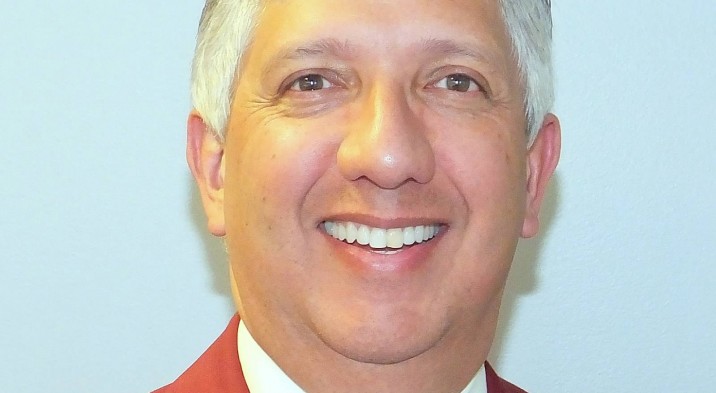 Dear Lions of District 4-C4,
I've just arrived in San Diego for the Council of Governors meeting and the MD4 Convention. I'm looking forward to a great meeting with reports on fundraisers and service projects from around the State. However, details on that will have to wait for next month because my newsletter article was due yesterday! Sorry, Lion Editor John.
First, we had a great Hunger Strike district bowling tournament which was organized by Region Chair John Hui with help from San Carlos Lion Aryn Kimura. A lot of Lions had a lot of fun and Lions donated a lot of food, about 350 pounds, to the North Peninsula Food Pantry. We also managed to raise a few dollars, about $1300, which will also benefit the North Peninsula Food Pantry. It was a great time, even if a few of us woke up with sore muscles the next day.
Speaking of the next day, the 3rd Cabinet meeting was held at the Foster City Recreation Center. Expertly run by Region Chair Sandee Ige with help from Zone Chairs Mike Coffaro, Shikha Hamilton and Richard Loewen, we took the 55" television raffled off the night before and penny auctioned it off and raised $1500 which was split and donated to the City of Hope and LCIF. We also managed to sell enough raffle tickets to fund two more Melvin Jones Fellowships which bring the total to 3 MJFs raffled off during the last two Cabinet meetings. The raffle winners and new MJF are Lions Al Lopez, PDG Jack Van Etten and Cabinet Secretary Venetia Young. Congratulations to the winners and thank you to those who supported the raffle and to our LCIF coordinator, PDG Esther Lee. Great job, PDG Esther!
I'm happy to say that at the Cabinet meeting, PDG Esther reported that, as of 12/31/2017, donations from our District to LCIF totaled $33,268.52! We were led by generous contributions from the SF Chinatown, Brisbane and San Carlos Lions Clubs. Burlingame wasn't far behind. Thanks go to all our clubs and members that have donated so far this year. On the other hand, as of that same date, only 44% of the clubs in the District have made donations to LCIF. I would like to please remind the other 56% of the clubs to please make a donation to LCIF, the charitable arm of our International organization. All contributions are important and only $20 qualifies your club as a contributing club. It is our way to help those in need around the world. Even a small donation helps, so please remember to support LCIF.
I was also pleased to hear our candidates for District office speak at the Cabinet meeting; 1st VDG Lydia for District Governor, 2nd VDG Helen Casaclang for 1st VDG and Lion Fanny Chu for 2nd VDG. Hearing their enthusiasm and love for Lionism, I know that the future of our District will be in good hands.
Lions Lydia, Helen and Fanny will be needing your votes at the District 4-C4 convention, plus there will be Constitution and By Laws measures, future convention sites and a project seeking district endorsement (Global Health and Wellness). Please start making plans to attend the convention in Redding, May 4-6, 2018. Come up early on Thursday, May 3rd, and play golf with tournament chair
Lion Kevin Kielty and the rest of the Lions gang. You might also begin polishing up your amateur skits and barbershop quartet acts….
I cannot begin to express what a wonderful experience being your District Governor is. Visiting the clubs, visiting other districts, attending Council meetings, USA/Canada Forum, MD4 convention. I feel energized with every meeting I attend. I thank you for the honor and privilege of representing you. Well, time to stop typing. Off I go to have dinner with my fellow Council Members.
In Lionism,
Lion Mario Benavente
District Governor
District 4-C4