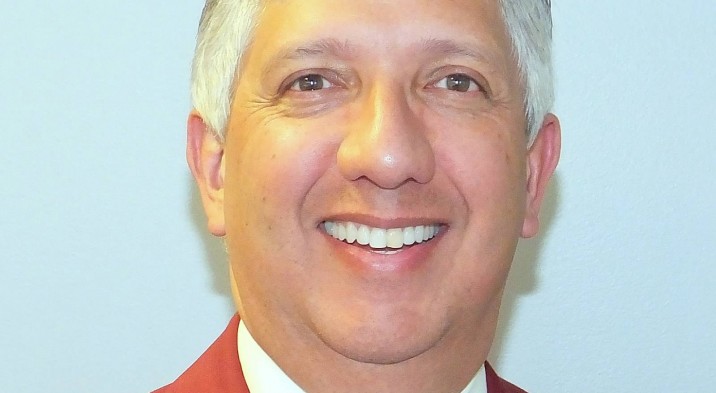 Dear Lions of District 4-C4,
One of the things that I have been most grateful for during my term as your District Governor has been your response to my call to serve
the hungry in our communities and around the world. It is most gratifying to hear the reports of our clubs as they relate how they
are serving the needy in various ways. They serve here in the streets of San Francisco and on the Peninsula; they serve in the
Philippines and in China. I hear what is being done at the Council meetings and read what is being done in the club bulletins: The
Growl, Raion Nyusu and many other newsletters. Indeed, recently, I became aware of a need at the 2nd Harvest Food Bank in San Bruno and
brought it to the attention of several Lions. PDG Ken Ibarra went to the 2nd Harvest venue and was moved by the sight of families
standing outside in line to receive groceries. He saw an opportunity to help and is doing what he can to improve their situation. I thank
him and you for what you do.
To further boost our efforts, I would like to invite our district Lions to participate in feeding the hungry at St. Anthony's Dining Room. Many of you have expressed an interest in going into the Tenderloin area of the City to experience service to the downtrodden. As a result, I have made arrangements with St. Anthony's to bring a group of Lions on Saturday, May 26. I believe that it will be an experience that you will not forget and that many of you will be moved to want to repeat and bring to your own clubs. Please look in the Thread and District newsletter for instructions
for signing up for this event.I envision that we can meet at a site on the Peninsula or in the City and carpool to a parking lot just offsite. Once there, we will serve the elderly and women with children first. Then we serve those without mobility issues. You will have the opportunity to work on the line loading the trays and taking the trays to them. We serve them with compassion and help them to maintain their dignity. They are so very grateful. We are to report there by 9:15 and will begin serving at 10 am. We finish serving by 1:30 and we will get a break and a chance to dine with them. (Yes, the food is good.) In that short time, we will serve close to 2000 meals. (Yes, the need is great.) You should be in fairly good shape and able to walk and stand for most of that time. You may be a little tired at the end of the day but you will have a rewarding feeling for all the good you will have done. I hope to bring you other opportunities for this type of service. VDG Lydia has assured us that she will continue to support service to the hungry during her term as DG. Please look for further instruction but mark your calendars now: Saturday, May 26, 9:15-1:30.
******************************************************************** ***************
Although there are still many months left in our Lions year, we are beginning to approach some benchmark dates and events of which I feel the need to remind you.
The first deadline which is upcoming is March 31st which is the deadline for our District Club Contests. While most of us do not provide our community service for the purpose of achieving glory or attaining awards, in Lions, we use the contests as a way of pushing ourselves to be better and providing more services to the needy and to our communities. We hope that you are already reporting your fundraising and service activities to LCI using the convenient myLCI website. Please check also with District Contest Commissioner Thelma Ajero and Denise Kelly to make sure that they are receiving information regarding your service activities.
The contest awards, of course, are presented at our District convention in Redding, CA. This year, the convention will be the first weekend in May. The convention committee has already been hard at work for several months. As usual, the convention will be a mixture of Lions Club business and fun. Lions work hard all year and this is our chance to relax and celebrate together all the good work that we do to service our communities. Please see the Thread for all the latest which includes Registration, Golf signups, International Food Faire signups, Delegate registration, Skits and Barbershop quartet. I neglect to mention the costume parade, Partners-in-Service breakfast and Hospitality Suites. There's a lot going on and it is not too early to start rehearsing your skits and planning for these events.
As always, club delegates will be voting for our district officer candidates and on the proposals for future convention locations. This year, there will also be a proposal for a change to the Constitution and By Laws. The Global Health and Wellness Initiative is seeking endorsement from the district. Whether you are in favor or opposed to items on the ballot, in order to vote, your club must turn in its delegate/alternate delegate list on time, club dues must be paid to LCI and to MD4/4-C4 on time and the delegates, or alternate delegates, must present themselves at convention to receive their voting credential, once again, on time. The convention committee provided a checklist in the convention packet to make sure
everyone is aware of their duties to be able to vote.
Most of all, the convention committee wants every Lion to enjoy him or herself. We will have a great LCI guest in International Director Bruce Beck of Minnesota. The convention theme is "The Magical World of Lions". It is a Disney theme and I expect to see more than a few
"Lion Kings"! I look forward to seeing you all there!
In Lionism,
Lion Mario Benavente
District Governor
District 4-C4