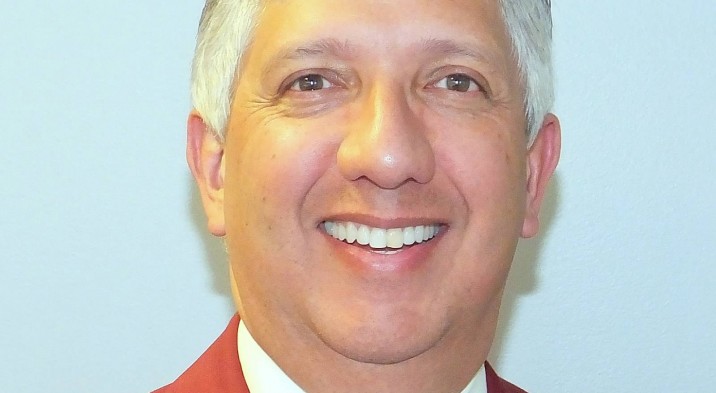 Dear Lions of District 4-C4,
My fellow Lions,
Almost every Lion member knows that in 1925, Helen Keller asked the Lions Club to be the "Knights of the Blind". Since that time, caring for the visually-impaired has been a primary focus of all Lions worldwide. Since Helen Keller also had no ability to hear, Lions have been known to support the cause of the hearing-impaired, as well. Of course, we have many other causes that we support but we are largely known for our dedication to sight and hearing.
If a needy person or child comes to the attention of a Lion, often the Lions Club in that community will sponsor the needy person by paying for the eye exam and a pair of glasses. And, of course, Lions everywhere collect people's unwanted used eyeglasses which are sent to the Lions in Sight warehouse for cleaning, sorting and distribution to needy people in other countries such as Mexico and the Philippines. Imagine not being able to see and being given the gift of sight. What a wonderful thing!
However, what if someone contacted you and told you that they needed a hearing aid and can't afford it? Or that they can't afford their eye surgery? Or that they need a dog to help them get around so they can be independent? What could you do to help them?
In our area, we are fortunate to have foundations that are dedicated to helping needy people with these problems. They sincerely want to help and they are dependent on Lions and Lions Clubs to help them with their mission by supporting these foundations financially and by referring patients to them for care.
One such foundation is the Lions Eye Foundation of California/Nevada. The LEF provides free eye surgical care to individuals that are uninsured, low-income and have lived in our coverage area for 1 year. Lion Mark Paskavan, LEF Program Coordinator (and SF Chinatown Lion) says that their "staff and doctors would love to be busier." You can find patients for them to help by checking with your local ophthalmologist or optometrist, medical clinic or school. Check their website, lionseyefoundation.org, talk to our District LEF Advisors and Trustees or give the long-time LEF Executive Director, PDG Don Stanaway, a call. Their doctors are waiting to provide needed surgical care. The clinic and testing area in San Francisco are available for tours. Please call Lion Mark to arrange a time.
Another foundation that could use our support is The Hearing Foundation (Ear of the Lion). Its purpose is to provide hearing aids to the needy hearing impaired in California and Nevada. The patient must be low-income and not eligible for a government-assisted program. A Lions Club, a member of the foundation, is asked to sponsor the client. Patients are assigned to an audiologist and custom-made hearing aids are fitted. Check out their website, earofthelion.org.
The Canine Companions for Independence provide assistance dogs that are "the eyes, ears and legs of their human partners". They bring joy and companionship to their patients and are their best friends. The dogs are raised from pups and trained to provide service to their humans, such as waking them, alerting them to the doorbell or phone, assisting them in their walks. They can even be trained to be alert to certain health risks! Consider attending a puppy graduation in Santa Rosa sometime. Very emotional! Their website is lpcci.org or talk to PDG George Habeeb if you want more information.
Please, let your friends and neighbors know that these services are available. They might be impressed enough to want to join our organization. Tell them to let you know if someone needs our help.
As I said before, these foundations are dependent on our financial support. Individuals can contribute by purchasing patches or memberships. However, they are also largely dependent on the contributions of member Lions Clubs. Out of 54 clubs in District 4-C4, 22 clubs are members of The Hearing Foundation, 24 are members of Canine Companions and 25 support the Lions Eye Foundation. If we call ourselves the "Knights of the Blind", we should make supporting our foundations a priority.
If your club is already a member club, I thank you. If your club is not yet a member of these foundations, please consider taking this idea to your board of directors. As Helen Keller said, "Alone, we can do so little; together, we can do so much."
In Lionism,
Lion Mario Benavente
District Governor
District 4-C4