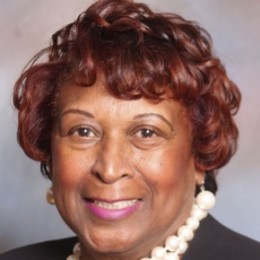 Dear Lions of District 4-C4,
My fellow Lions,
One of the things that enjoy about our district convention is the opportunity to go out to play golf. Now, I should say that I am not a good golfer, not by any means. I whiff too often, hit the ground behind the ball, pull it left, shank it right. This results in a score that is easily over 100. Tiger Woods, I am not. But, at least a few times each round, I hit a shot that I really like and that is what keeps me coming back to play more golf. In my mind's eye, I can replay a glorious shot that I hit over 40 years ago when I was a teenager. I hit such a shot today.
I was asked by a past governor to go to accompany him to visit an ailing Lion in the hospital, down the peninsula. The Lion is very sick and his daughter thought that it would mean a lot to him to receive a visit from his district governor. I brought him a gift and a pin and, though I couldn't communicate well with him due to his condition, I could tell that he was touched by the visit and the gesture. His daughter also told me that it meant a lot to him. In return, he gave me and my fellow visitor a book as a gift and a gift for the district. This showed me what importance he placed on our coming to visit him. This visit is a memory I will keep with me for many years.
Being a member of a Lions Club isn't just like belonging to a social club, though many of us enjoy that aspect of it. Being a Lions member means being dedicated to a life of service to those less fortunate and to our communities. When a person spends years in such service, it becomes woven into the fabric of their being. When a person realizes what being a Lion is truly all about, he or she doesn't mind paying the dues or sharing of their time to work because he knows that he is making a difference in the world.
I am very proud of being a Lion and when it is time for me to leave this Earth, I will be wearing a Lions pin on my lapel. I will be most happy to meet my maker having served as a Lion, knowing that I tried to make His world a better place. This is what we are offering when we invite someone to join us as a new Lion: the opportunity to serve others and to feel good about ourselves and the work we do. I truly believe that people who give of themselves are happier people.
What about the legacy that we leave behind? No, I don't mean what will they remember about me. I mean what is the gift that I will leave for my children and for future generations. In my mind, a legacy is like a seed that we plant in a garden that we will never get to see. We will never enjoy the beauty of the garden that we plant but our children and future generations will. I think that we also serve as models for our children through our service. Some of you have heard me speak of my grandmother and my parents and their service to the community. I took much of my inspiration from them.
Please do not be shy to speak of your service to your friends and acquaintances. Be proud of your club projects and the work that you do. It is not boasting to speak of these accomplishments. It is important to offer the opportunity to serve to others so they can experience the pride, the happiness and the good feeling that you get from being a member of the Lions Club. My friend on his hospital bed feels good about his years of service and it was comforting to him to have his service acknowledged. I am happy to say that, today, my ball landed on the green.
In Lionism,
Lion Mario Benavente
District Governor
District 4-C4