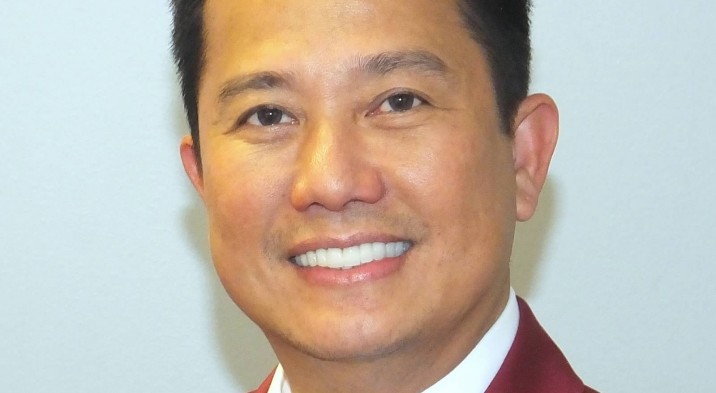 Fellow Lions,
A huge thank you to all my Lion family!
I am profoundly grateful to you for  giving me the honor to serve, to work for you and with you. And I'm most  appreciative of our Cabinet officers and all those who have served with me for the past 12 months. We have definitely risen to every new challenge we faced together during our term.
This year has one of the best and at the same time challenging year in life yet.  Balancing so many roles – being an entrepreneur, a father, a Lion was no easy feat and has really stretched me in so many ways. But as I went on, I have gone to love more the  responsibilities each role entail and the people and friends I deal or work with. Sentimental as this may sound, it gave me more    reasons to look forward to getting up in every morning.  But more than anything else, I feel  fortunate and grateful that my family and all of you were with me to enjoy such life's journey.  We may have    experienced numerous highs and some lows but, with the support and  encouragement of the people around us who never doubted our capabilities, we persevered and succeeded.
Working together, our district has done well. Our membership growth is breaking records with 25% growth. – exceeding our membership growth  target of 10% for this year and putting our district in the map as the fastest growing district in Constitutional Area One and one with the most number of new members enrolled. As of  mid-June this year, our district has  recorded a positive net gain of 338 new members which boost our total membership to 1748.   As of this writing, we have 2 more new clubs and about 40 more new members in the pipeline aimed to be set-up before end of June 2017 – we are hoping to end at 375 net gain with 7 new clubs:
1.​ SF Unified
2.​ SF Buddha
3.​ SF Dynamic
4.​ SF Nueva Viscaya
5.​ SF Marketing
6.​ SF Financial Rescue
7. SF Athletic
We have envisioned our district to be one that is dynamic, vibrant, and  unified growing in membership that would consequently bring about robust club partnerships and increased relevant community projects.  With that end in mind, we have steered our course with our battle-cry this year:   UNITY. INNOVATION.  DELIVERY.
In support, we've implemented initiated and instituted many "first" for the district such as various multi-club and inter-district projects.  The most recent one was the creation of the first Leo District in 4-C4 chartered on May 25, 2017. The establishment of the Leo District surely echoes Lions Club's advocacy on the role of youths… encouraging all to  elevate the participation of young people to a level where they can contribute         meaningfully in creating sustainable community service and fostering a lifetime commitment to helping others.
Further, our district held the first multi-club installation participated in by 21 clubs, several multi-club health fairs, district family picnic, bowling tournaments, Presidents' Appreciation night, and our biggest district event – the multi-district Centennial Celebration on March 25, 2017 attended by more than 500 guests.
Our GLT/GMT Coordinators, headed by PCC Emil Kantola and PDG Mel Philips have conducted several leadership and Guiding Lion trainings which  resulted to better leadership and which consequently got translated to more  projects and service. Headed by PDG Steve Picchi, we also had the honor of successfully hosting the Joint Fall COG Conference in Oct 2016.
I would like to take this opportunity as well to congratulate again our fellow   Lions whose significant contributions made them worthy of their respective awards:
MD-4 EXCELLENCE AWARDS
Lion Yolanda Cayabyab
Lion Kevin Kielty
Lion Alvin Louie
LIONS INTERNATIONAL PRESIDENT CERTIFICATE OF APPRECIATION
PDG Esther Lee
PDG Mike Simonini
PDG Steve Picchi
PRESEDENTIAL AWARD
PDG Jack Van Etten
LEADERSHIP AWARDS
PDG Ray Rosenthal
Lion Emmanuel Paje
LION OF THE YEAR AWARD
PDG Esther Lee
SI MOYER – RICK NUCCITELLI
Lion Ora Seyler
All these achievements and milestones clearly    demonstrate that unity, innovation, and delivery and true collaboration among our members are strong.
At this point, please allow me to acknowledge the   people, whose magnanimous hearts left a mark in the success of all our activities.
To my club, the SF Host, especially to my  sponsors, Roger and Maggie Gullen, thank you for the immense trust and support.  For painstakingly molding me to be the best Lion I can be from the time you  invited me to become a Lion up this day.
My sincerest gratitude to our PDGs, for being our  in-house consultants, and for always backing us up. A special shout-out to PDG Esther Lee, PDG Jack Van Etten, and PDG Ray Rosenthal for being my trusted advisors – my deep appreciation and gratitude to you for your guidance and encouragement to take on the responsibilities and challenges of my leadership role.
I thank our District Cabinet and Special committees, for their commendable leadership by example, tireless effort, and relentless support. Their dynamism and competence will always inspire us as we continue with our life as Lions.  PDG Steve Picchi, PDG Mike Simonini, DG-elect Mario Benavente 1st VDG-elect Cindy Smith, Lion Ora Seyler, Lion Leland Lee, Lion Martha Sandy, Lion Rudy Pedagat, Lion Dr. Jun Valera, and Lion Ryan  Perez,  Lion Chester & Thelma Ajero, Lion Ara Aguilar, Lion Manny Paje, and to all our Region & Zone Chairs, a big thank you!
I huge thank you to everybody who helped me in the     formation and development of our new clubs – specifically their founders – Lion Alvin Louie, Lion Jun Valera, Lion Yoly Cayabyab, Lion Dante Balili, Lion Roderick Rodriguez, International Director Sanjay & D-C3.
Last but not the least, to my son whom I love dearly.  Thank you for being understanding and supportive of Daddy's work – be it in the office or in Lions.
And above all, I thank the Almighty God for His grace and blessings in all the activities that we have undertaken.
While some may see this as the end of a term or end of the story, to me rather it is a turning of a new page in the history of Lions Club. And, as I look at our successors, I'm very positive and confident that our district  under their leadership, will accomplish everything that they have envisioned, sustain the great things we  accomplished, and may even surpass what we have achieved.
My days as DG are nearly through, but my days of   service, are surely not!
To the entire District 4-C4, I am honored and greatly humbled by this wonderful experience of being able to serve you. Thank you very much for this rare opportunity!
Lion Rod Mercado
District Governor, 4C4
DG Rod Mercado