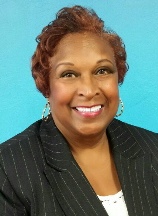 Greetings Lions, Leos
First I want to express my sincere appreciation to District 4-C4 PDGs and Cabinet Officers for voting me in as 1st Vice District Governor. I consider this a great honor to represent District 4-C4. I am looking forward to meeting with all of the clubs in our District, and more importantly, working side by side with you to contribute to assisting families in need.
I thank you for your prayers, cards and words of encourgement, at the lost of our love one. Your kindness has not gone unoticed.
We are facing drastic times. Now is the time for harmony and teamwork. The world has been riddled with natural disasters, and unprecedented acts of violence.
My first project is to bring joy to the children of Houston that were inundated by Hurricane Harvey. I am working with retired Undersheriff Walt Thomas to collect toys and winter clothing for children ages 1 – 16. The goal is to fill a moving truck with these items and deliver them to the Salvation Army Greater Houston Area Command. Undersheriff Walt Thomas has committed to driving the vehicle to Houston. These items will then be given to eligible, needy children.
This is how the Lions of District 4-C4 can assist with the Hurricane Harvey Christmas Toy Drive. Please donate one or more items on the following list by November 1, 2017. Toys/Games, Jackets, Sweaters, Books, Socks and Shoes. These items can be given to me at the joint council meeting in October. Thanking you in advance for your generous contributions. This will be a great year!