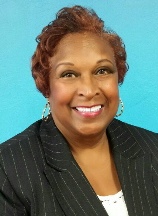 Greetings Lions, Leos
First, I want to express my sincere appreciation to District 4-C4 Lions for participating in the Hurricane Harvey Christmas Toy Drive. The abundance of toys, books, clothes and new shoes for the children in Houston were outstanding. All the toys/clothes that the facility had collected during the year, were destroyed by the floods from Hurricane Harvey. Ms Carmen Zermeno, the contact person with The Salvation Army Greater Houston Area Command was elated. She will be providing us with photos as the gifts are given out to the children. The truck (filled) departed on Saturday for Houston.  This is what 4-C4 LIONS do STEP UP, PARTICIPATE and MAKE A DIFFERENCE.  Thank you, Thank you.
October 26 – 29, 2017, I attend my first Multiple District Four California Lions International COG (Council of Governors) meeting. The COG consist of 15 District Governors teams (Districts 4-C1, 4-C2, 4-C3, 4-C4, 4-C5, 4-C6, 4-A1, 4-A2, 4-A3,
4-L1, 4-L2, 4-L3, 4-L4, 4-L5, 4-L6). The teams are the District Governor, 1st Vice District Governor and 2nd Vice District Governor. October 26, was a full day of training for 1st Vice District Governors, very well organized and packed with valuable information. The following days, each committee made their reports to the COG and received votes of acceptance. The top items of discussion at the COG was Global Action Team (GAT), Global Membership Team (GMT), Global Leadership Team (GLT) and the new Global Service Team (GST). The GST position has been added as a position on club boards, to assist the club secretary in submitting service activities. LCIF (Lions Club International Fund) has also been added as a position with the clubs. The suggestion is that the 1st Vice President take on this role as the LCIF representative for the club. The goal is to have every club a 100% contributor to LCIF. Yes, it was a very busy working COG. However, there were some fun/relaxation times as well. Thursday night the District Governors, 1st Vice District Governors and 2nd Vice District Governors dined out with our respective COG which allowed us to bond with our COGs. Saturday night dinner was a costume party, Pirates of the Carribbean. The costumes were over the top and all had a fun filled evening. Sunday morning, additional information was provied on GMT, GLT, GST. The meeting was adjourned at 11:30 A.M.
Saturday, November 4, 2017, my first cabinet meeting as 1st Vice District Governor, thank you for your warm reception. Cabinet Secretary Lion Venetia Young, welcome aboard, a great choice. Lion May Wong will always be in our hearts and a great lost to District 4-C4. District Governor Benavente's focus for the second cabinet meeting was HUNGAR. Each club was asked to provide can goods for food pantries and volunteer at dinning halls. The club that provided the most can goods was San Mateo Lions Club, thank you. Presentors for the day were Sister Marshall representing St. Anthony's Dinning Room and Lion Denise Kelly representing North Peninsula food Pantry. We were asked and several people volunteered to donate a day working at a dinning hall. PID Iannaccone also presented information on the up-coming Military Stand Down. He requested that we all get engaged and participate. I also had the opportunity to assist District 4-C4, LCIF Chair, PDG Lee raise $1,500 dollars for LCIF. The goal is to have every club become a 100% participant.
The Vision
Harmony – Teamwork – Unify
1st Vice District Governor
Lion Lydia Taylor-Bellinger