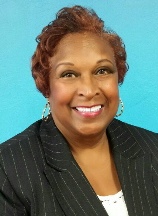 Greetings Lions, Leos
Happy New Year! Yes, another year has passed, and we wonder where did the time go. Take this opportunity to reflect on all that you did or did not do in 2017. In 2017, we were inundated with various natural disasters, flooding, fires, earthquakes just to name a few. LCI was there offering assistance. Lions collected can goods for food pantries, feed the hunger, toy drives for children and offered free health clinics. The question is did you follow thru with your commitments. Its a new year, and now you have an opportunity to re-commit. Make realistict, obtainable commitments that you can complete and give you that warm cozy feeling when helping others.
I have continued to go wtih District Governor Mario on Club visitations. This has given me the oppotunity to see District 4-C4 clubs at their best. Inducting new members and continuing with their community service. I am preparing to attend training and the COG meetings scheduled for February. Please, plan on attending the MD4 Convention in San Diego, February 9-11. Guaranteed lots of valuable information and fun. Saturday night dinner theme is Roaring 20's, you may dress accordingly or wear black formal attire.
International President Dr. Naresh Aggarwal goal was to build membership. We have lost numerous members during this quarter and 2 clubs, SF Castro and SF Bay Area Fashion Runway. Please encourage members from these two clubs to join other clubs in the district. We need members, just ask, as you are out in the public with your service activities, promote joining the Lions Organization, the largest and oldest service organization providing service world wide.
Please plan on attending the 3rd Cabinet meeting February 3rd, Hosted by Region 4 at William E. Walker Recreation Center, Foster City. See you then.
The Vision
Harmony – Teamwork – Unity
1st Vice District Governor
Lion Lydia Taylor-Bellinger