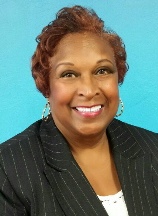 Greetings Lions, Leos
First, I want to express my sincere appreciation to District 4-C4 Lions for your caring support during the lost of my dear beloved Uncle and Aunt (Lee and Katie Diamond). Your cards, and phone calls were a blessiing during these difficult times. Please continue to hold me and my family up in prayer. The Hurricane Harvey toy drive was a big success, I have attached a picture of the staff from Houston and all the items that were delivered.
The last couple of weeks I have had an opportunity to travel with District Governor Mario on club visitations. We have some amazing clubs during great things in the district. Some of the best kept secrets. Clubs, please report your service activities, this is a great tool for recruiting new members.
Prepare for the coming holidays. Be good to yourself, neighbors and those less fortunate that you. This is a great time of the year to give back, visit senior centers and youth programs. You can be their Santa.
I will be on vacation from December 19, 2017 until January 9, 2018. My wish for all of you is to have a wonderful Merry Christmas and Happy New Year. Looking forward to the coming year and working with all of you.
The Vision
Harmony – Teamwork – Unify
1st Vice District Governor
Lion Lydia Taylor-Bellinger