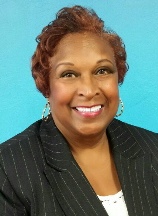 Greetings Lions, Leos
March 17, District 4-C4 GMT Kevin Guess conducted a membership workshop, the trainer was MD4 GMT Coordinator PDG Buck Larson. The training provided lots of great information. Members, our goal is to grow out membership. It is vital that we invite family, and friends to join us in our service. Invite friends to attend your service projects, as they observe the service that your club is providing, this encorages them to become a member. The more members we have the more service projects we can provide to our communities.
I attended the Pennisula Police and Fireman award banquet. The amazing life saving heroism deeds by these officers were definitely beyond the call of duty. Each recipient was very humble and considered their act their obligation to mankind. The San Francisco Council Awards banquet will be held on April 14 and I am sure we will meet officers, sheirffs and firemen that are also our heros. The few officers that have been in the news for violating their oath is far less than those that protect and serve.
Our Convention is rapidly approaching. I have been very busy preparing for the convention. If you have not submitted your registration form to attend, please do so. The due date for registration has been extended to April 23. This is always a great time and lots of fun. Yes, we take care of our district business and recognize our accomplishments from the previous year. District Governor Mario's theme is "The Magical World of Lions", his colors are Gold and Purple. Come as your favorite Disney character with a twist of Lionism. Please join us in Redding and vote for me for District Governor.
The Vision
Harmony – Teamwork – Unity
1st Vice District Governor
Lion Lydia Taylor-Bellinger