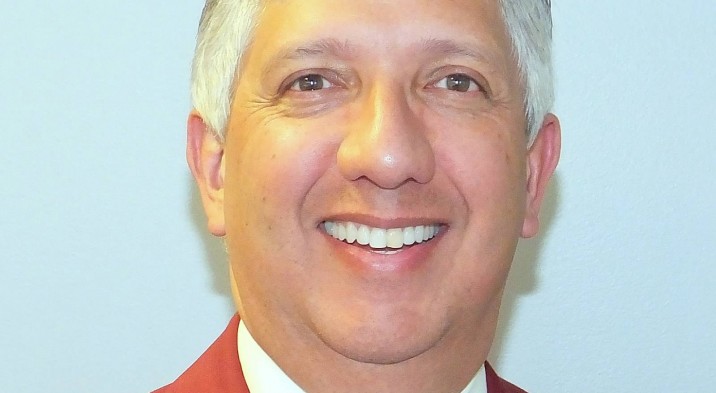 Dear Fellow Lions,
We are heading to the 100th anniversary of the founding of our great organization, Lions Clubs International. This is a momentous centennial occasion which will happen only once in our lifetimes.
I am inspired to ponder the meaning behind our Lions logo: we have the large letter "L" with "Lions International" on the top and bottom. But there is also the profile of two Lions facing in opposite directions, one facing the left and one the right. I am told that this represents one Lion looking back at our past and one looking forward to the future.
Indeed, now is a time to celebrate all the great things that our club has accomplished: its growth from just a few businessmen sitting around a  table in an insurance office in Chicago to over 1.4 million around the world; from 32 delegates at the first convention in Dallas to the expected 50,000 who will attend the 100th  convention in Chicago. We will celebrate the millions of people and countless communities that we have served. We have much to celebrate while we look back.
Our organization has always looked to the future and evolved as needs changed: the decision to become "knights of the blind" in 1925, the start of the LEOS program in 1957, the  formation of the LCI Foundation in 1968, the decision to bring can you buy generic tadalafil women into the club in 1987 and the SightFirst program (1990) among the many  milestones.
Now as we reach the 100th anniversary, LCI has done its own needs assessment for the past two years and is introducing LCI Forward which is our strategic plan through the year 2020. The primary goal of LCI Forward is to respond to growing needs worldwide by improving the lives of at least 200 million per year, by '20-21, tripling our impact.
Among the supporting goals is to become the best-known brand for  voluntary service around the world. We're already the largest community service organization. Now we want to be the most well-known by shaping public opinion and improving our  visibility.
While we will always be the knights of the blind, we will be seeing an increased emphasis on projects to combat cancer and diabetes.
The global assessment involved 50,000 Lions and humanitarian leaders. This initiative will be launched in Chicago at the 100th convention.
LCI has done its needs assessment and is changing to meet the demands and challenges of a new century of Lions. How will your club evolve? Be that Lion that has the vision and makes the difference in your  community!
In service,
Lion Mario Benavente
1st Vice District Governor