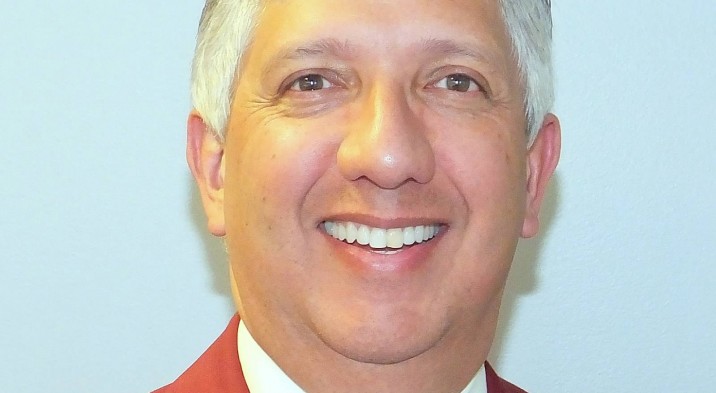 Dear Fellow Lions,
In approximately 15 months, Lions worldwide expect to be celebrating the installation of our first female International President, Lion Gudrun Yngvadottir ​from Iceland. As the father of three daughters, I will be happy to celebrate along with all Lions this momentous occasion when another barrier is breached. It has taken over a hundred years for Lions to install their first female international president.
When the International Association of Lions Clubs filed their Articles of Incorporation in 1917, women were invited to join as full-fledged Lion members. Many women were members of the young Lions Club but it was at the 2nd Lions convention in St Louis in 1918 that the offer for women to join the organization was rescinded. This decision was reaffirmed at the 3rd convention in Chicago in 1919.
A few years later, in 1925, it was a woman, of course, who gave the Lions Club its primary focus and mission from that day until today when Helen Keller asked the group of Lions assembled at the convention to become the "Knights of the Blind." Being the dedicated community service volunteers that Lions have always been, they took hold of the project and have never looked back. For this, Helen Keller was made the "First Lady" of Lionism and an Honorary Member. Anne Sullivan was the 2nd Lady.
Women, particularly the spouses of active Lions, for many years participated and supported the activities of the Lions Club. In 1975, LCI decided to formalize their participation by starting the Lioness program which was an auxiliary to the Lions Club. My mother, Isabel, was a Lioness who later became a Lion when LCI opened the doors for women to join the organization in 1987.
In District 4-C4, Lion Elma Loredo was the first woman to achieve the title of District Governor (2000). She says that when she first indicated her interest, there were many who discouraged her, saying that the district was not ready. Despite this, she persevered and won election as DG. She had a very successful governorship. Since her term, five out of fifteen DGs have been women and we have another woman (VDG Cindy) in line and another fine woman candidate awaiting election.
As recently as 2013, women have comprised 25% of members worldwide, though this number is climbing. The most recent statistic for District 4-C4 is 44% of our membership are women.
As Lions, we should strive to continue to add women to our ranks. Their talents and ideas are invaluable. I urge all to continue to recruit both men and women to our organization but for the purpose of this column, today, I celebrate the women and how much I appreciate their contributions.
In 2011, my wife, Lion Rose and I were honored to be seated with then-International Director Gudrun and her husband for dinner at the Board of Directors meeting. They are a lovely couple and dedicated to Lionism. I look forward to celebrating her installation.
In service,
Lion Mario Benavente
1st Vice District Governor