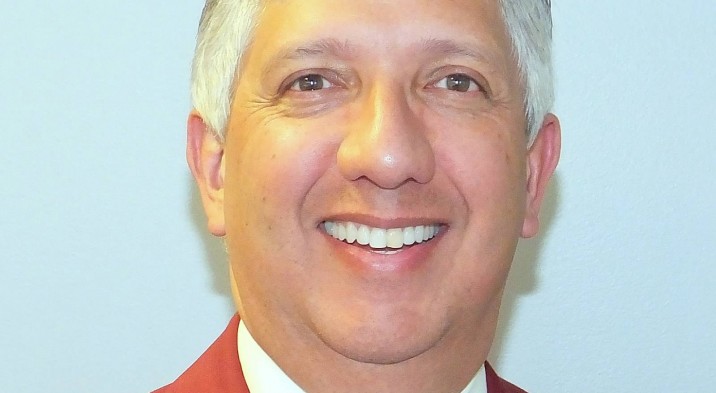 Dear Fellow Lions,
I want to thank all of District 4-C4 for the confidence you have given me by electing me to be the next District Governor of Lions District 4-C4. I am very much looking forward to the challenge and the opportunity to serve you in your mission to serve your communities.
My past two years as vice-district  governor have been very fulfilling as I have traveled around the State and, indeed, around the country learning about the issues and challenges that face us as a community service  organization.
This month, Lions Clubs International reached its 100-year anniversary. This is a milestone that gives us reason to celebrate, reflect on our past accomplishments and plan for our service in the future.
At the end of this month, LCI and its members from around the world will be celebrating at the 100th annual convention in Chicago. Every member in attendance, whether a member of many decades of service or a brand new Baby Lion, will celebrate with the same joy as though they had been members at the very beginning. This is so because commitment and  dedication to making the world a  better place is a reason to celebrate.
Many Lions from the State of  California will be travelling to Chicago aboard Amtrak's Lions Train. This train will go from Emeryville to                    Sacramento, then it will be a non-stop party all the way to Chicago. At this time, I don't know the status of the train or whether it is fully booked, but I'm sure it will be a grand time!
Alas, I won't be able to travel to Chicago in this fashion because I must leave several days earlier for the Windy City as I must attend the last training session for me prior to taking office: District Governors' School with approximately 750 cohorts from around the globe.  Training has been provided for all us DGEs for the past two years in addition to our  experiences and on-the-job training. Whether we succeed or fail in our goals, it won't be for lack of training!
It has been my great pleasure to serve and learn under a couple of wonderful District Governors: Lions Macy Mak Chan and Rod Mercado. They will be an inspiration to me as I go forward into my own term as District Governor. I also look forward to serving with Vice District Governors Cindy Smith and Helen Casaclang. They have proven to be dedicated Lions and I know that they will serve the district well.
Most of all, I am sure that you, the members and dedicated Lions of 4-C4 will continue to serve your  communities and make our world a better place to live and raise our  children and grandchildren. That is something to celebrate!
In service,
Lion Mario Benavente
1st Vice District Governor