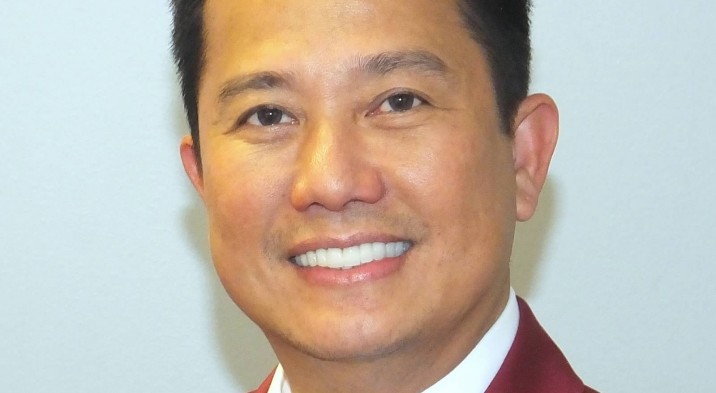 Dear Fellow Lions,
Coming home from school one day, I heard my son uttered, "Spring has sprung! April where can i buy cheap tramadol showers, May flowers"!
And it dawned on me, spring is a time of phenomenal renewal. The earth reawakens from her slumber, and explodes with new life. It's the symbol of life. It brings richness and is filled with new life, giving us new hopes and aspirations. In our own lives, Spring can be symbolic of starting new projects, sewing new seeds, coming forth with new ideas, or even making that big step to serve and make our communities better whether you're a Lion or not. We may not have the spring season all year round, but in serving in Lions over many years, I learned that every opportunity that we take to serve and help those who need it most, we also give them the chance to experience the beauty of spring regardless of what season we are – because for every sight we help improve or restore, every homeless veteran we help find a shelter for, every youth we train to be good a citizen, every needy person we extend our helping hand to – a new life and hope springs.
I guess, I could say that spring is mother nature's constant reminder to us to share our warm smile and nourishing hands to make someone else's life and day a little bit better – just like how a wamrth of the sun and April showers would help May flowers bloom and bring color and joy to us. That's one way to look at the work that we do as Lions for the people and communities that we serve. The more we dedicate and commit our time to community service, the more smiles we put on peoples' faces and the more lives we are able to touch and even change. There is something so different, so unique, that comes with giving back to one's community. Maybe it is the satisfaction of helping those who may otherwise receive less help. Maybe it is seeing people from all different areas, smile with that same smile of appreciation and gratitude. Or perhaps it is knowing that we have a sensitivity to others that is only gained through community service, or knowing that giving back to the community has made our lives richer and more meaningful. Whether it is any of those reasons, I know that every Lion is change to bring spring – new hope, new aspirations, new life to someone or a community in need. When we nourish others with and thru our humanitarian service, we, in turn, are also nourished by the people and community we serve to become more open-minded and compassionate persons with a bigger heart and a willingness to sacrifice for others.
Happy Spring, everyone!
1st VDG Rod Mercado