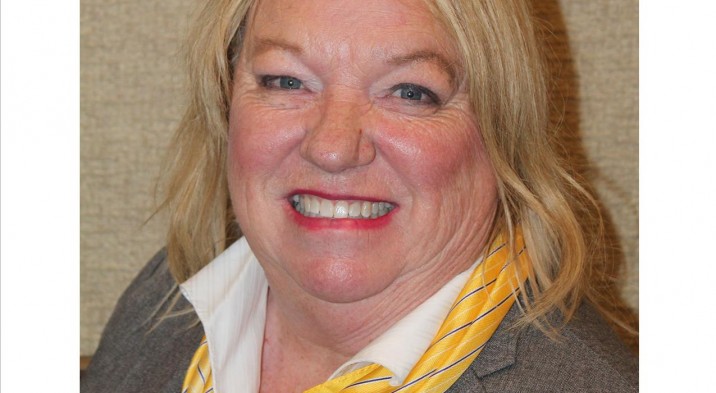 Dear Lions of District 4-C4,
Hello Lions Hello
Woah what a month February was! It was a month of celebration! As our district representative, I had the honor of presenting a check in the amount of $500 to Taylor Middle School 12-year-old student, Carisa Chiu, the Grand State of California MD-4 Peace Poster winner along with proclamations and laughter. Her art was sponsored by Milbrae Lions Club. Please take a moment to read the article written Millbrae Lion Lion Paul Larson that can be found in this bulletin. The Peace Poster theme this year was "A CELEBRATION OF PEACE" in which 15 districts participated in the contest. Stunning artwork was displayed at the MD-4 Convention. Thank you to all clubs who participated. Did you know that one club in our district had over 100 art exhibits to select one from? Wow! Sharing a vision of peace through ART works. The 2017-2018 theme is "The Future of Peace". Closing February out we honored PDG Don Stanaway for his tremendous contributions to Lionism, his community and family. Thank you, Burlingame Lions, for this event.
Empowering Lions @ 100 Centennial Celebration: Following closely is our once in a Life-Time opportunity to celebrate US! Lions. Our work our service. Have you purchased your seat at the March 25th District Wide March 25 centennial celebration? Are you coming. Please come. It's at the Marriott Hotel 1800 Old Bayshore Hwy, Burlingame, California Get your ticket at https://goo.gl/HLYtv6 – tickets are $100 per ticket | $1,000 (plus a complimentary display table) for a table of 10. BOOK TODAY. And don't forget, your club or business can reserve your shout-out in the program book for $100, $200 and a full page at $300.
See you on March 25th if not before.
Please remember to Just Ask One to join our unified team, serving our rich and diverse community. We are a-hands-on vibrant team. We are a great resource. We are fun. We are the Power of One. Just Ask One, your friend, co-worker, family, acquaintance. Together We Roar.
Roaring every day
Lion Cindy Smith
2nd VDG
Veterans · Youth · Community · Earth