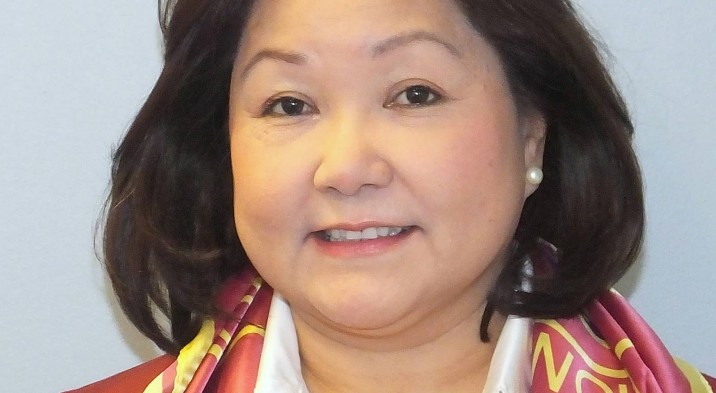 Dear Lions of District 4-C4,
Greetings and Hello to all Fellow Lions, Colleagues, Friends, Families and Everyone.
First of all, I would like to extend my sincerest appreciations and thanks to all Lions Clubs for welcoming and accommodating us during our DG Mario Benavente visitations to the different Clubs at the District 4-C4. As part of the District Cabinet, we have been graciously and cheerfully participating during the DG visitations whenever we can because we are part of our DG Mario's Team. We had fun and enjoyed attending the Club meetings, listening, talking and interacting with the Club Officers and Members, and listening to the wonderful speech of our DG Mario about the LCI and District visions, missions, goals, special projects, activities and volunteer services to the communities. We hope to continue participate and support during the next Club visitations and Club events.
Moreover, I would like also to take this opportunity to thank and acknowledge all Lions Clubs for your continuous dedications, hard work, perseverance, and loyalty to Lionism thru your several Lions Clubs projects, activities and volunteer services to the needy individuals and communities, locally and in abroad. All the Lions Clubs projects and volunteer services are greatly needed and deeply appreciated by the disadvantaged individuals and marginalized groups. Some of the priority Lions Clubs projects and services include the following: vision screenings, eye sight and eye glasses projects; food for the hungry; health and wellness, diabetes awareness and cancer projects; assistance for the needy veterans; community health fairs; students speakers contest; peace poster contests, and other community projects. Well, wherever there is a need, there is a Lion. Collectively as Lions, we make difference in other people's lives. As our famous Lion Leader, Helen Keller believed that alone we can do so little but together we can do so much. Again, thank you to everyone for your continued support and volunteer services to improve the conditions of the less fortunate individuals and communities.
Developing and Enhancing Lions Leaderships knowledge and skills is an important aspect of Lionism. The LCI, MD-4 and District 4-C4 are invested in providing Leaderships training to the Lions Clubs Officers and Members. The District 4-C4 Bulletin and Weekly Announcements usually includes the schedules of the next LCI and MD-4 Leaderships training, as well as the District GLT/GMT training. I encourage all Lions Club Officers and Members to participate during the Lions Leaderships training whenever you can possibly attend, especially at the District level training.
I would like to share some learning insights about the Lions Leadership knowledge and skills that I learned during the recent MD-4 Council of Governors (COG) Training in Sacramento. The Lion Leadership topic that I would like to share today is about the Meeting Management. PDG Liz Crooke is one of the MD-4 Training Speakers and she presented about the Meeting Management topic. The benefits of effective meetings include the following: assist in member retention; enhance member engagement and participation; provide an opportunity for communication; sustain member motivation; encourage innovative ideas to be created; improve the productivity and success of the Clubs; and may motivate guests to become new Lion members. The stages of Meeting Management are the following: preparation stage – arrange and plans prior to meeting to ensure success; facilitation stage – actions implemented and skills used to ensure a meeting is efficient; and follow-up stage – actions implemented after a meeting to ensure that problems and action lists are addressed prior to the next meeting. The meeting preparation checklist includes the following steps and notes: identify tasks and expected results; identify actions to attain results; list agenda items and roles; list invited guests; set timeframe; finalize logistics; develop agenda; communicate with members and speakers; set up venue; and prepare yourself. A sample meeting agenda includes some of the items: call to order by the leader; introduction of guests; reading and approval of minutes of previous meeting; program; old business; new business; and adjournment. Some of the tips for effective meeting facilitation include the following aspects: Inform – organize your mind and note in advance, be brief, allow members to make observations, implement good presentation skills by maintain eye contact, proper body movements, use appropriate language, appropriate voice volume and pace, pause frequently and vary tone; Discuss/Decide – invite participants, set discussion rules, clearly state what the group will discuss/decide, permits all ideas to be presented, remain non-judgmental, use Roberts Rules of Order, active listening techniques, and effectively manage participant behaviors; and Recognize – evaluate recent projects and achievements, discuss recognition with Club and Committee Leaders, review formal recognition programs, provide recognition that is appropriate and meaningful to the recipient, provide the recognition specific and timely, provide meeting time for member recognition, and be sincere. Implement meeting evaluation, with the use of meeting evaluation sheet. To access Leaderships Resource Center go to the www.lionsclubs.org, click on Member Center, and click on Leadership Development.
Lions Club International is one of the largest humanitarian organizations in the world. We should take the pride and be happy to be a part of a great organization, with great memberships and great humanitarian volunteer services. Together we continue to serve others with compassion, advocacy, empowerment and excellence.