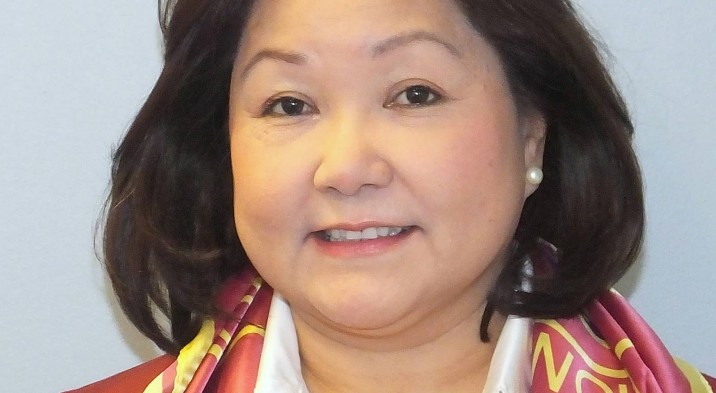 Dear Lions of District 4-C4,
Warm greetings to all fellow Lions, families, friends, colleagues and everyone!
I would like to wish you all a very Happy and Blissful New Year! We hope that 2018 is a brighter, joyful and wonderful year for all of us, most especially for all our Lion members and families. I also hoped that everyone had a wonderful and blessed Christmas and Holiday season with your families and love ones. I would like also to take this opportunity to thank all Lions Clubs Officers and Members for providing volunteer services, donations and gifts to the less fortunate children, individuals and families during this past Christmas and Holiday seasons..
As a tradition, we welcome New Year with a happy celebration among our family members, relatives, friends, and love ones. We wish that New Year will bring us happiness, good luck, good health, prosperity, new hope, renewed energy, optimism, and better future not only for ourselves, families, love ones, friends but most especially for other people that we serve. Likewise, we start the New Year by thinking, pondering, and reflecting on ourselves, our set goals, accomplishments, and our future goals. Every year, we are encourage to prepare and share our New Year's resolutions, things that we want to improve, change, and make it even better or best. As Lion members, we strive to continue provide a more efficient, effective and quality humanitarian volunteer services to the diverse, multicultural and less fortunate people that we serve.
Most of our Lions Clubs at the District 4-C4 have already implemented and achieved most of their set goals on humanitarian volunteer services for the service year 2017 to 2018. For this year, some of the Lions Clubs have started early in preparing and implementing their community projects, which includes the following: Fund Raising projects; Vision and Eye Sight project, Feeding and Food for the Hungry, Student Speakers Contest, Pre-School project, Children and Youth projects; Water project, and Medical Mission project. I would like to thank you all for your dedications, loyalty and efforts in providing great humanitarian volunteer services to the needy. Several Clubs, with more than 60 Lions are participating at the Joint San Francisco Fil-Am Lions and Nueva Vizcaya Lions Club medical mission to the Philippines during the 3rd and 4th week of January 2018, under the leaderships and coordination of Lion Dr. Jun Valera, Lion Rufo and Lion Vem Macaraeg. To all Lions in the Medical Mission Team, I would like to extend my best wishes, good luck, safe and happy trip to your medical mission project and journey to the Philippines. Well, I also hope that you will all enjoy and have fun on your medical mission project.
A strong Leadership is very vital to the success of the Lions Club International organization. The Lions Leadership Institute, MD4, and District 4-C4 continuously provide leadership training to Lions Club Officers and Members, in order to develop quality and strong leaders. I would like to share some learning insights that I learned during the Advanced Leadership Lions Institute (ALLI) Training last 11/2017. The topic that I would like to share today is about the Conflict Resolution. There are different conflict resolution styles, which includes the following: dominating – stand for the survival of the fittest; avoiding – talking can get us in trouble and hurt someone's feelings; accommodating – personal wants should be sacrificed for the good of the club; compromising – strive for the middle ground that satisfies both people, rather than the optimal solution; and collaborating – work together to maximize the opportunities and minimize the dangers in conflict, what is good for the club should be good for individual members and vice versa. The different sources of conflict are the following: needs; perceptions and opinions; power; values; feelings and emotions; and personal internal conflict. The different steps in Collaboration, includes the following: identify the issues, need or differences; validate need; generate all possible positions, points of view and alternatives; evaluate alternatives; reach an agreement; understand the agreement; check for commitment.
I encourage all Lions Clubs Officers and Members to attend the Lions Leaderships Training whenever you can. The on-line Lions Leadership Courses are very accessible, you can do it in your own place and free time. Lion Leaders and Members can learn valuable Leadership knowledge and skills at the Lions Leadership Training and On-Line courses. Future training opportunities for Lion Leaders and Members includes the following: MD-4 Lions Leadership Institute, Leadership Training on January 20-22, 2018 in Fairfield, CA; MD 4 Lions Leadership Training in Ontario, CA on March 10-12, 2018; MD-4 Leo Leadership Institute in Lions Camp Teresita Pines on April 13-15, 2018; 99th Annual MD-4 Convention in San Diego on February 9-11, 2018; USA/Canada Lions Leadership Forum, Leadership Training in Columbus, Ohio on September 20-22, 2018; Faculty Development Institute, Leadership Training in Atlanta, Georgia on January 26-29, 2018; and Emerging Lions Leadership Institute in Fredericton, NB, Canada on May 5-7, 2018. Moreover, On-Line Leadership Courses are available at the www.lionsclubs.org. Click on Member Center, and click on Leadership Development. For more Leaderships Training information you may contact institutes@lionsclubs.org
Lions Club International maintains its status as one of the largest humanitarian organizations in the world. LCI has strong Leaderships, wonderful memberships and great humanitarian volunteer services. Together, we continue to serve with compassion, advocacy, empowerment and excellence.
Thank you and God bless everyone.
Lion Helen Ariz Casaclang