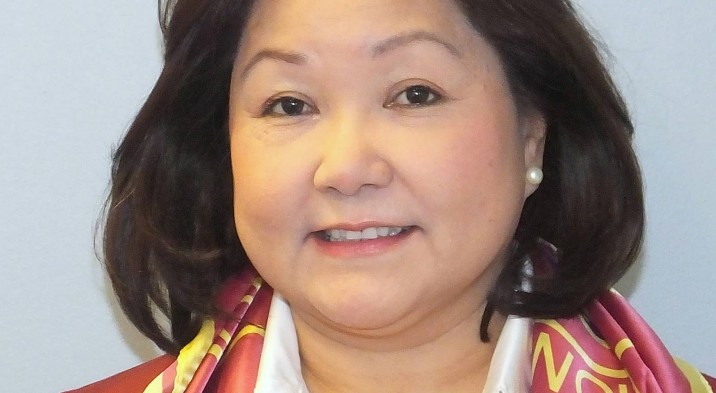 Dear Lions of District 4-C4,
Warm greetings to all fellow Lions, families, friends, colleagues and everyone!
First of all, I would like to wish everyone a very Merry Christmas and a Happy New Year! May you all find the spirit of joy, happiness and peace with your love ones, families, and friends during this Christmas season. Well, as a tradition, Christmas season is a time for joyous celebrations, merriments, family reunions, giving gifts and sharing your blessings, most especially to the needy and less fortunate children, individuals and families.
Likewise, I would like to extend my sincerest thanks and appreciations to all Lions Clubs and Lions Members for your unending support, dedication and loyalty to Lionism, especially in providing the much needed volunteer services to other people. The District 4-C4 consist of 56 Lions Clubs, which are all actively involved in providing humanitarian volunteer services.to the diverse multicultural individuals and communities, both locally and in abroad. Some of the special Lions projects are the following: eye sight/vision project; food for the hungry; youth project; diabetes awareness; cancer project; environmental projects; disaster and emergency assistance; assistance for needy veterans; and other humanitarian projects. To participate in Lions humanitarian volunteer service and to serve other people is a humble experience that brings us a lot of joy and a deep sense of purpose.
For the past couple of years, the District 4-C4 has earned the recognition as the number 1 District in Membership growth in LCI Area 1, which consists of USA, Canada, and Bahamas. Being the number 1 District in Area 1 for couple of years is a great accomplishment for our District. It is indeed an honor and pride of every Lion to be a part of the District 4-C4, with great humanitarian projects and great memberships. Well, thanks to our District Leaderships, most specially to PDG Macy Mack Chan, IPDG Rod Mercado, DG Mario Benavente, and all Past District Governors, and District Cabinet Members, Zone Chairs, Region Chairs, and Guiding Lions for their enormous efforts. I would like also to acknowledge all Lions Clubs Officers and Members for all your volunteer efforts, supports and teamwork. Every Lion is important and contributed to the overall success of our District. As our famous Lion Leader, Helen Keller believes that alone we can do so little but together we can do so much.
A strong Lion leadership is significant to the success of the Lions Club International. The LCI promotes and provides leadership training to Lions leaders and members, in order to develop a quality and strong Lions Leaders. Recently, the LCI provides the Emerging Leadership Lions Institutes (ELLI) and Advanced Leadership Lions Institute (ALLI) training in Denver, Colorado last 11/11 – 13/2017. There were 175 Lions from the Area 1; USA, Canada and Bahamas that participated the Leadership training. I was one of the lucky Lions that were given the chance to participate at the recent advance leadership training. The advance leadership training (ALLI) was a great experience because I learned valuable Lions leadership knowledge and skills. I would like to share some learning insights, which I learned during the ALLI training. The topic that I like to share today is about Strategies for Developing an Extraordinary Team. Extraordinary team gives opportunities for team members to have personal growth while collectively delivering exceptional results as a team. The characteristics of an extraordinary team consist of the following: a) compelling purpose – explore the team purpose, write the team purpose in a clear statement, use the team purpose to guide decisions, the purpose to serve as a source of inspiration for members, remind others of the shared purpose to keep them motivated, encourage others progress toward goals and congratulate them on achievements; b) acceptance of differences – challenge each other respectfully, encourage others to express opinions without fear of negative or dismissive reaction, identify common grounds as foundation for achieving compromise, consider other perspective, acknowledge value of diversity; c) full engagement – share responsibility through delegation, discuss and identify priorities for members to know about important task, do your homework, focus and prioritize on the most critical task, and take initiative; d) strengthened relationships – get to know each other, use subgroups or pairings to manage smaller tasks, team members feel supported and accountable to one another; take a genuine interest in the other members of your team; share things about yourself to create an environment of trust; and e) profound learning – discuss achievements and identify important contributions so that success can be repeated, change responsibilities, encourage team members to try different roles to develop new skills and offer additional benefits to the team, appreciate others' contributions, ask others for help, and reflect on personal learning "How have I grown from this experience".
Some of the upcoming training opportunities for Lion leaders and members are the following: MD-4 Lions Leadership Institute, Leadership Training on January 20-22, 2018 in Fairfield, CA. and March 10-12, 2018 in Ontario, CA; MD-4 Leo Leadership Institute on April 13-15, 2018 in Lions Camp Teresita Pines; 99th Annual MD-4 Convention on February 9-11, 2018; USA/Canada Lions Leadership Forum, Leadership Training on September 20-22, 2018 in Columbus, Ohio; Faculty Development Institute, Leadership Training on January 26-29, 2018 in Atlanta, Georgia; and Emerging Lions Leadership Institute 0n May 5-7, 2018 in Fredericton, NB, Canada; and On-Line Leadership Courses are available at the www.lionsclubs.org. click on Member Center, and click on Leadership Development. For more Leaderships Training information you may contact institutes@lionsclubs.org I encourage all Lions Clubs Officers and Members to participate with the Lions Leaderships Training whenever you can.
Lions Club International is one of the largest humanitarian organizations in the world, with almost 1.4 million memberships from 214 countries. LCI has strong Leaderships, wonderful memberships and great humanitarian volunteer services. Together, we continue to serve with compassion, advocacy, empowerment and excellence.
Thank you and God bless everyone.
Lion Helen Ariz Casaclang