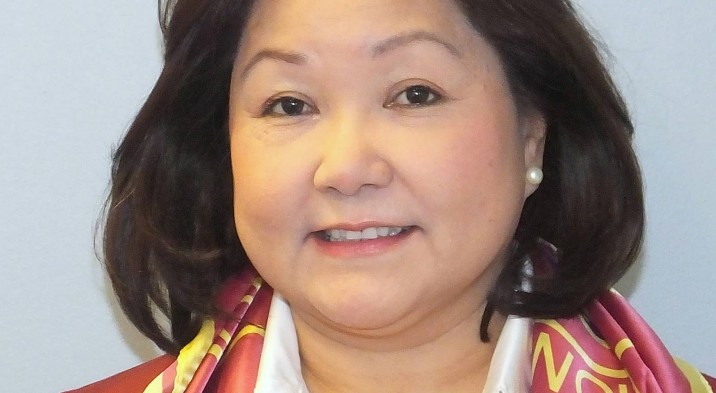 Dear Lions of District 4-C4,
Warm greetings to all fellow Lions, families, friends, colleagues and everyone!
First, I would like to extend my sincerest thanks and appreciations  to all the Lions Clubs, Club Officers and Members for all your
dedications, loyalty, teamwork, and hard work in providing the much  needed humanitarian volunteer services to other people who are in
need. Well, great job and congratulations to everyone. Mostly, I  would like to acknowledge our District 4-C4 Leaderships; especially
our wonderful District Governor, Mario Benavente, IPDG Rod Mercado, all Past District Governors, all District Cabinets; VDG Lydia
Taylor-Bellinger, all Region Chairs, Zone Chairs, Treasurer, Secretary, GLT/GMT/GST Chairs, and everyone for your teamwork and
great efforts in leading and guiding our District. Well, together, we all continue serve and partner in providing great humanitarian
services to other people. As our famous Lion Leader, Helen Keller believed that alone we can do so little but together, we can do so much.
Moreover, I would like to acknowledge and extend my appreciations to the wonderful efforts of the two Coordinating Councils of District
4-C4; San Francisco Coordinating Council of Lions Clubs (SFCCLC) and Peninsula Coordinating Council of Lions (PCL) for coordinating
services with the different Lions Clubs, especially the annual celebration and awards for the Peace Officers and Fire Fighters in
San Francisco on April 14, 2018 and Peninsula on March 16, 2018. Congratulations to all the Honorees and Awardees, and all the Peace
Officers and Firefighters for your heroisms, valor and dedications in providing peace, safety, security and saving lives of our
constituents and the general public in everyday basis.
The Lions Club International has been engaged in providing great humanitarian volunteer services for more than a century. As Lions,
our enduring motto is "We Serve" especially the needy, disadvantaged and less fortunate children, youth, individuals, families, and
communities all over the world. The Lions Club International continuously expands its Memberships globally, with 215 Countries
and almost 1.4 Million Memberships. The magnitude of Lions humanitarian volunteer services is spreading globally, serving the
diverse and multicultural individuals, groups and communities. The District 4-C4 has 55 Lions Clubs from San Francisco to Palo Alto
that are all actively involved in humanitarian volunteer services, both here locally and in abroad. Some of the humanitarian volunteer
services and projects include the following: Vision and Eye Sight, Feeding and Food for the Needy, Diabetes Awareness, Cancer project,
Children and Youth projects, Student Speakers Contest, Pre-School projects, Water projects, Medical Mission, Health and Wellness
projects, Livelihood projects, Scholarships and Educational projects. Well, our appreciations and congratulations to all Lion
Clubs, Officers and Members for your tremendous efforts, hard work and generosity in continuously providing for the wonderful
humanitarian services to other people.
A strong Leadership is very vital in the success of Lions Club International. The LCI supports Leadership Development and Training of all Lion Clubs' Officers and Members. The LCI, MD4 and District 4-C4 continuously offer Leadership Training to all interested Lions. I encourage all Lions Clubs Officers and Members to take the opportunity to participate during the Lions Leaderships Training. Moreover, free on-line Lions Leadership Courses are available and very accessible during your free time. Lion Leaders and Members can learn valuable Leadership knowledge and skills at the Lions Leadership Training and On-Line courses. Future training opportunities for Lion Leaders and Members are the following: MD 4 Lions Leadership Training in Ontario, CA on March 10-12, 2018; MD-4 Leo Leadership Institute in Lions Camp Teresita Pines on April 13-15, 2018; USA/Canada Lions Leadership Forum, Leadership Training in Columbus, Ohio on September 20-22, 2018; Faculty Development Institute, and Emerging Lions Leadership Institute in Fredericton, NB, Canada on May 5-7, 2018. On-Line Leadership Courses are available at the www.lionsclubs.org. Click on Member Center, and click on Leadership Development. For more Leaderships Training information you may contact institutes@lionsclubs.org
Lastly, I encourage everyone to attend and participate during our upcoming District 4-C4 Annual Convention on May 3 – 6, 2018 at the Red Lions Hotel in Redding, CA. Please register early if you can and hope to see you all there. Well, together, we continue to serve with compassion, advocacy, empowerment and excellence.
Thank you and God bless everyone.
Lion Helen Ariz Casaclang