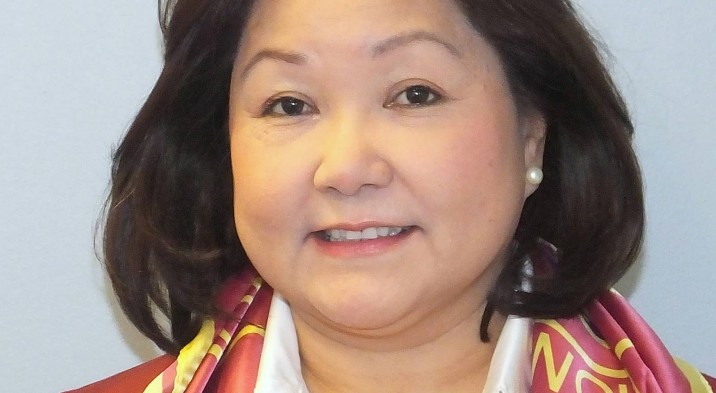 Dear Lions of District 4-C4,
Warm greetings to all fellow Lions, families, friends, colleagues and everyone!
I would like to extend my sincerest thanks and deepest appreciations to all the District 4-C4 Lions Clubs, Officers and Members for all your continued support, dedication and loyalty to Lionism. Thank you to everyone for all your efforts, teamwork, and unity in providing great humanitarian volunteer services to other people in need. Our special thanks to our District Governor Mario Benavente for his wonderful Leadership, all the District Cabinet Members for their efforts, support, and teamwork, and to all Past District Governors for their support and dedications in leading and guiding our District.
April 2018 is a very busy month for most of the District 4-C4 Lions Clubs. It is the time for completing the implementations of most Club projects and activities. It is also the time to update, consolidate and submit the service activity reports and club contest reports. The District 4-C4 has 55 Lions Clubs, which are all actively involved in providing several humanitarian volunteer services, which includes the following: eye sight project, food and feeding the hungry project, diabetes awareness, cancer project, children and youth projects, health and wellness projects, preschool, educational and scholarships projects, disaster preparedness project, and livelihood projects.
Moreover, many of the Lions Clubs had already completed the nominations and elections of the new Club Officers for 2018-19. In this regards, I would like to thank all outgoing Club Officers for all your efforts, hard work, support and dedications in leading your Clubs and providing valuable volunteer services to the needy. Again, my deepest appreciations for your successful implementations of humanitarian services to other people. Congratulations to all of you for a job well done! For all the incoming Club Officers, I would like to extend my congratulations and best wishes to all of you for a successful year of humanitarian volunteer services to other people in need. As the District 4-C4 2nd VDG and running for a 1st VDG position for 2018-19, I hope to continue partner with all of you in providing an appropriate humanitarian volunteer services to the diverse and multicultural groups and communities. As our famous Lion Leader, Helen Keller advocated that "Alone we ca do so little but together, we can do so much". So, I hope and wish that together, collectively we can all achieve a better and successful year of humanitarian services, in enhancing and making a difference in other people's lives.
A strong Leadership is very important in the success of an organization. The Lions Club International invests and supports the Leadership development and training of all Lion Clubs' Officers and Members. The LCI Leaderships Institutes, MD4 Leaderships Institutes, and District 4-C4 GLT/GMT/GST offers Leadership Training to all interested Lions. As a Lion, I participated with some of the Leaderships training such as Advanced Lions Leadership Institute (ALLI) at the LCI Institute, Leadership training at the MD4 Leadership Institutes, 2nd VDG Leadership training at the MD4, and District 4-C4 GLT/GMT training, where I learned valuable Leadership knowledge and skills. The Leaderships training are provided free to all Lions. I encourage all Lions Clubs Officers and Members to take the opportunity to participate during the Lions Leaderships Training. Likewise, the on-line Lions Leadership courses are available and very accessible right in your home and free time. Lion Officers and Members can learn significant Leadership knowledge and skills at the Lions Leadership training and on-line classes.
Future training opportunities for Lions includes the following: MD-4 Leo Leadership Institute in Lions Camp Teresita Pines on April 13-15, 2018; USA/Canada Lions Leadership Forum, Leadership Training in Columbus, Ohio on September 20-22, 2018; Faculty Development Institute, and Emerging Lions Leadership Institute in Fredericton, NB, Canada on May 5-7, 2018. On-Line Leadership Courses are available at the www.lionsclubs.org. Click on Member Center, and click on Leadership Development. For more Leaderships Training information you may contact institutes@lionsclubs.org
Lastly, our Annual Convention is fast approaching, on May 3-6, 2018 at the Red Lions Hotel, Redding, CA. The theme of our Annual Convention for this year is a "Magical World of Lions". The theme of the Convention symbolizes the wonderful Lion members providing great humanitarian volunteer services to other people in need, to improve their conditions and making a difference in someone's lives. It also symbolizes happy, fun-filled, enjoyable gatherings, reunions, camaraderie, laughter and sharing beautiful Lions stories with one another.
I encourage everyone to attend and participate during our Convention. Please register and participate at the Convention, and hope to see you all there. Please I need your support, vote for me for the position of a 1st VDG at the District 4-C4. Thank you very much to all of you.
Well, together, we continue to serve with compassion, advocacy, empowerment and excellence.
Thank you and God bless everyone.
Lion Helen Ariz Casaclang