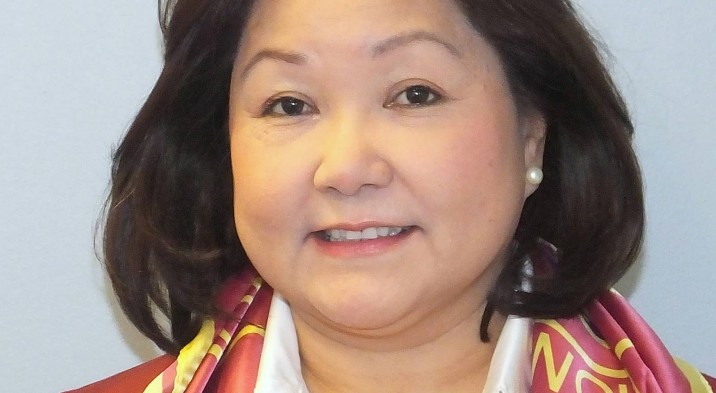 Dear Lions of District 4-C4,
Greetings and Hello to all fellow Lions, Colleagues Friends and Everyone.
First of all, I would like to take this opportunity to thank you all for your love, sympathy, and kind support to me and my family during our recent loss of my beloved husband, Lion Anthony Casaclang last July 2, 2017, after fighting cancer with courage, patience and faith in Lord God. Me and my family were all very sad and grieving about Anthony's passing but we have to say goodbye, let go and accept this event knowing that he is now resting in peace, in a better place, at home in eternal life with the Heavenly Father Lord God. Anthony so long, we cherish your memories in our hearts forever.
My journey as a 2nd VDG started last July 28, 2017 after we attended the District 4-C4 District Governor Mario Benavente and District Cabinet Installation last July 28, 2017 at the San Mateo Marriott Hotel, with the Installing Officer, PID Howard Hudson. The event was awesome, memorable and fun-filled for every Lions and guests that participated during the event. Congratulations again to our DG Mario, 1st VDG Cindy and all Cabinet Members.
The recent MD4 Council of Governors (COG) Meeting, especially the 2nd VDGs Training last August 3-4, 2017 at the Sacramento Double Tree Hilton Hotel is indeed a very important, informative and educational experience. The District 4-C4 Team of DG Mario, VDG Cindy, VDG Helen, PDG Esther, PDG Ken and Lion Amy all participated this Meeting. There were 15 Districts at the MD4 that had attended the COG Meeting. During the 2nd VDGs Training, we learned about the different Leadership knowledge and skills, which includes the following: Teamwork; Communication, LCIF, Meeting Management, Impromptu Speaking, Technology and GMT. Our very own PDG Ken Ibarra is one of the Training Speakers, with PDG Liz, PDG Roger, PDG Manny and PDG Buck… Thanks to all PDGs, you are all great Speakers
Well, I would like to share some learning insights about Teamwork, which is the process of working together to achieve a common goal. The benefits of Teamwork are the following: efficiency, collaboration, innovation, support and satisfaction. The five characteristics of Successful Teams include the following: a team with direction and purpose; demonstrate commitment; established processes and procedures; effective leaderships; and functions interdependently. Some of the obstacles to Team Success such as: unclear goals; lack of commitment; lack of motivation; unclear roles; and absence of trust. Teamwork Resources are available at the LCI websites Leadership Resource Center at www.lionsclub.org click on "Member Center" and Click on "Leadership Development".
Lions Club International is known as the largest humanitarian organization in the world, with great memberships and volunteer humanitarian services. We should all take the pride to be a part of a great organization and together we continue serve…