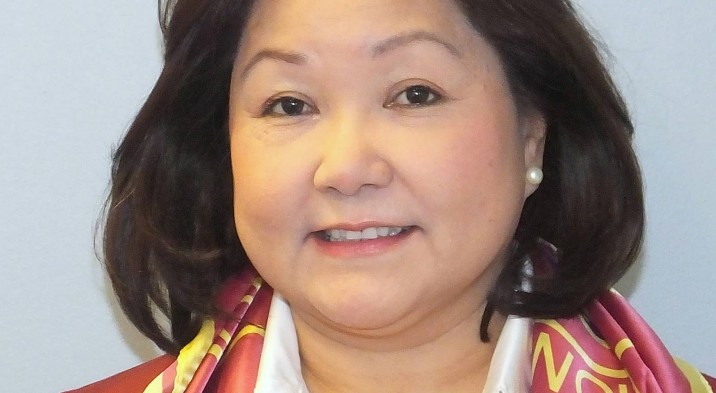 Dear Lions of District 4-C4,
Greetings and Hello to all Fellow Lions, Colleagues, Friends, Families and Everyone.
First of all, I would like to extend my congratulations and best wishes to all the Officers and Members of the San Francisco Coordinating Council of Lions (SFCCL), Peninsula Council of Lions (PCL), and all the Lions Clubs of the District 4-C4. Great job for all the Lions Clubs in installing their new Officers and inducting new Lion Members. Welcome and congratulations to all the new Lions Clubs Officers and Members.
Great job and congratulations especially to all the Lions Clubs that collaborated and participated during the 2nd Multi-Clubs Installation of Officers for 2017-18 and Induction of new Members last August 19, 2017 at the San Mateo Elks Lodge. This event was graced by the Past International Director, Jerome Thompson as the Guest Speaker, IPDG Rod Mercado as the Installing Officer, and DG Mario Benavente as the Inducting Officer of new Members. Our special thanks for all the Lions coordinators and committee members for their efforts and dedications led by the Team of PDG Esther Lee, Lion Dr. Jun Valera, and all Lions.
The Installation events of Lions Clubs Officers and Induction of new Lions Members during the months of July to September 2017 are part of the Lions Club culture and tradition. The events symbolize the Lions Club service journey, celebrations, camaraderie, friendships, collaborations, teamwork and unity. Another goal of this event is to acknowledge, support and inspire our new Lions Club Officers to lead and guide the Lions Club members towards our Lions goal, which is to serve the needy. Likewise this event is a time to thank and acknowledge our past Club Officers and Members for all their dedications, loyalty, and efforts to volunteer service to the community. For all the past Club Officers and Members thank you to everyone for a job well done.
I encourage all Lions Club Officers and Members to participate during the District 4-C4 Cabinet Meetings in order to improve our service collaborations, teamwork, unity and camaraderie with other Lions Clubs. Some of the benefits in participating during the Cabinet meetings includes the following; able to report about your Lions Club projects, learn and exchange ideas about Lions Clubs services; develop connection and support with the other Lions Clubs; great guest speakers; and learn some Leadership knowledge and skills.. The 2nd Cabinet Meeting is on November 4, 2017 at in San Francisco. Location to be announced at a later time.
I would like to share some learning insights about Lion Leadership skills, which I learned during the MD4 Council of Governors Training last August 3-4 at Sacramento. Thanks to our PDG Ken Ibarra for being one of the Training Speakers and presented about Communication Skill. Communication is a two way process, the participants exchange ideas and information through verbal speech, signs, written or actions. The four skills for effective communication includes the following: active listening, which entails pay attention, do not rely on memory, defer judgment, paraphrase for clarity and summarize for understanding; non-verbal communication, which entails facial expressions, body movement and posture, gesture, and eye contact; direct expression, which entails use of "I" statements to express ideas and feelings without blaming, criticism or accusation; and giving/receiving feedback, which entails giving feedback by being supportive, direct, specific, thoughtful, and timely. Receiving feedback entails listen actively, ask for examples, resist debate, and process feedback in your own time. To access Leaderships Resource Center go to the www.lionsclubs.org, click on Member Center, and click on Leadership Development.
Lions Club International is one of the largest humanitarian service organizations in the world. We have great memberships and great humanitarian services. We have to be happy and take the pride of being a Lion member. Together, we continue serve with compassion, advocacy, empowerment and excellence.