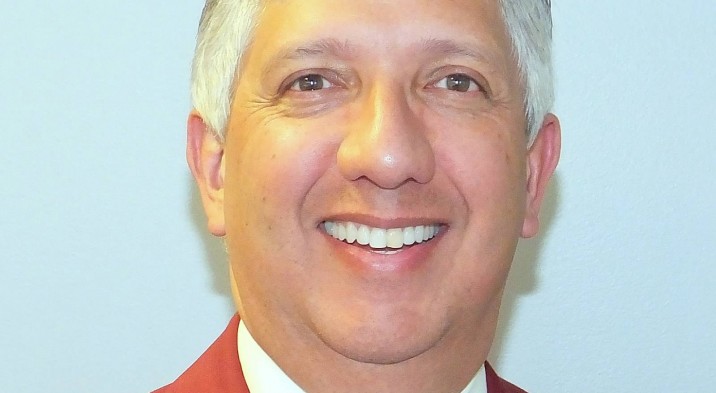 Dear Lions of District 4-C4,
It has been almost a year now since you elected me to be your 2nd Vice District Governor at the 2015 Convention. This year as 2nd VDG has been a very busy one with many club visitations as a member of DG Macy's Cabinet and then again as a campaigner seeking to move up to the office of 1st VDG. I've also attended many club functions, though, try as I might, there is no way I could possibly be at all of them or even most of them. There have also been many meetings with duties on the YCA Raffle committee, Budget and Finance, Centennial committee, Convention committee, Council meetings as well as meeting with other members of the cabinet.
I've also logged some air and automobile miles with trips to Hawaii for the International Convention, to Michigan for the USA/Canada Forum, to Chicago for the Advanced Lions Leadership Institute plus trips within the State of California for Council of Governors meetings in San Jose, Riverside and Modesto. I've been a guest of the 2nd VDGs from 4-C3 (East Bay), 4-L5 (Big Bear Lake) and will be at 4-C1 (Redding) this coming weekend for their convention.
You might think that I am writing this in the nature of a complaint but, in fact, I am thanking you, my fellow Lions, for having the confidence to elect me to serve you in this capacity. It has been a most enriching and rewarding experience.
My position as 2nd VDG has given me the opportunity to meet so many of our fellow Lions from around the state, our country and even the world. At my last visit to the Cabinet meeting in 4-L5, I was taken by the fact that their Cabinet meeting looked so much like our own meetings here in 4-C4. I took every opportunity to speak with the members during breaks in the meeting. I found that members in other district are just like us: they have their politics and other distractions but above all, they seek to serve and they do so in so many distinct and varied ways.
I am amazed by the knowledge that Lions in India and China, in Africa and Europe, South America, all over the world have a common bond: the universality of service. That they share the desire to help their fellow men and women, to serve their communities. I am struck that they hear the same call: the call to serve.
When I was addressing the members in attendance at the Cabinet meeting at Big Bear Lake two weeks back, I told them how much they reminded me of my own district and, if not for the distance and my love for my own district, I could be a member there. (At this point, one of the jokers from their district, Lion Hank, brought me a membership application.) Apart from language barriers, I'm sure that this is true of Lions districts throughout the world.
I'm trying to make a couple of points:
First, I have been very happy to have served you as 2nd VDG. I hope that you will come to the convention in Sacramento and cast your votes for me to advance to the office of 1st VDG. I have learned much serving under DG Macy and look forward to helping Lion Rod in any way I can during his term as DG. I will pass on any knowledge I have to whomever you elect as the new 2nd VDG. We have two fine candidates and, while you have a difficult choice to make, I know that that district, in its collective wisdom, will make a good choice.
Second, I encourage all of you to consider service at the district and multiple district level. Each of you have many tools and talents that you can use to further the goals of Lionism. The rewards and the joy of service are great. I encourage you to take that step.
In Lionism,
Lion Mario Benavente,
2nd VDG