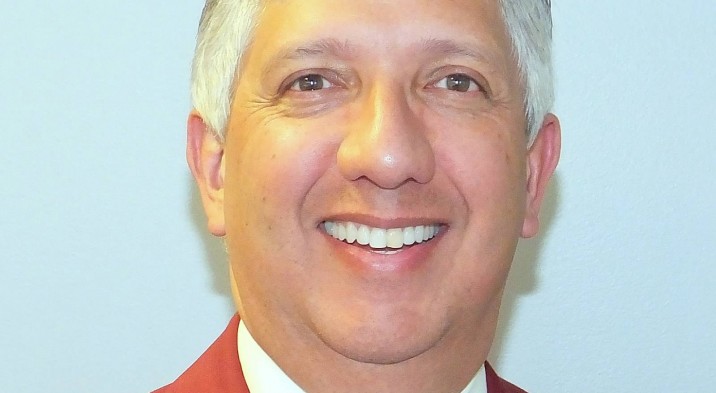 Dear Lions of District 4-C4,
I wish to offer my heartiest congratulations to IPDG Macy Mak Chan on her highly successful term as district governor. I pledge my utmost support to our new DG, Lion Rod Mercado. I know that he will work tirelessly on behalf of our district. Finally, I welcome 2nd VDG Cindy Smith and all the new Cabinet officers. Together, we will make a great team for District 4-C4.
As you might imagine, in my role as Vice-District Governor, I attend a lot of meetings and, every once in a while, someone says something that strikes a chord with me and gets me to thinking. Such was the case last night at the Peninsula Council of Lions monthly meeting. Lion Allison of San Carlos, during her invocation, said that "we change the world with our little events". And I thought, "That's right! We are changing the world."
As Lions, our events may be little or they may be big. Our contributions may be small or they may be large. All of our efforts together add up to make the world a better place to live. It's a better place for our communities and our families. As individuals, we don't make much of a difference but together we can do so much! We must always remember that the work we do, large or small, is very important.
Now that the calendar is turning on our Lions year, it is the time to plan how we are going to make our clubs, and our communities, better in this upcoming year. In Lions, and in life, we often talk about the importance of leadership. Great leaders lead, sometimes on old, trustworthy paths, sometimes in new directions. It is important to act on good ideas when they present themselves to you. And, in our great organization, every member can be a leader, if only they have the strength to act and speak up when a good idea occurs to them.
Of course, there is an inherent danger in speaking up when you have a good idea and present it to the board or fellow club members: "That's a good idea, Harry. Run with it. You're in charge." Alas, the fear of somehow being saddled with the responsibility of seeing an idea through is where many good ideas go to die. If you have a truly good idea, you must be willing to see it through because you are the one with the vision. This is how you serve the community.
My fellow Lions, this is how we must be leaders to make our world a better place. Your idea may be one that makes your meetings more interesting or enjoyable so that a prospective member may be inclined to join or, perhaps, keep an existing members interested enough to keep coming. It may be an idea for a new fundraiser or community service project. It may be a great new idea for member recruitment, which might include implementing one of the many plans available from LCI. Every member in our organization has ideas but each idea needs a voice to become reality.
Another obstacle, of course, is that all ideas must be approved by the Board of Directors and nothing is worse than the fear of rejection because "We've never done that before." or "We tried that already." Leadership requires a certain amount of persuasiveness, the ability to present your idea as worthy.
Leadership is not the sole domain of the president nor of the PDGs in your club. Our organization is great because every Lion can be a leader, in their club and in their district. I call on you to be the leaders we need to make our world a better place.
In Lionism,
Lion Mario Benavente,
2nd VDG