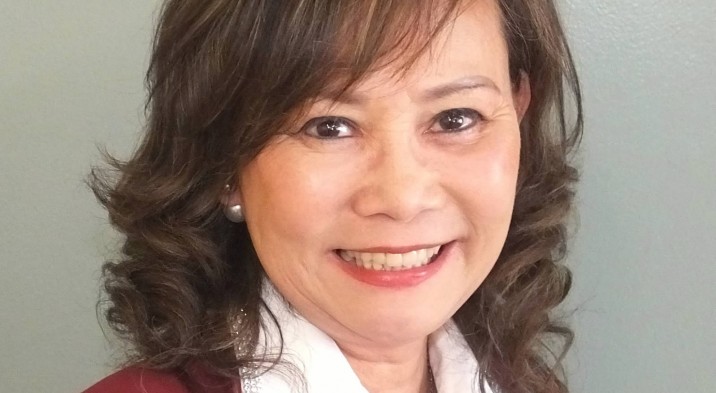 Fellow Lions,
Our District are still growing very strong in membership. As of today, membership is 1403. We will have another new club forming soon, target date will be in May. We should be proud of ourselves. Thanks again for your support and your continual future support. Do not forget the Ask 1 program and how you can grow your club's membership by as much as 30% utilizing the Affiliate Membership program to get past members, dropped members or new members from inside as well as outside of the District and MD.
But I still want to reminding the club leaders about the ability of membership growth to increase our service impact in our communities, and encouraging clubs to set a goal of inviting at least one new member. I am also encouraging clubs to earn special recognition in the Centennial Celebration Membership Awards Program and to apply for the Club Excellence Award. Together we can elevate our service to new heights in 2016! With your help, we can make the world better and the future brighter for all. Report your visitation and your projects!
I led a team 12 Lions delegates to visit Lions in Taiwan. We were invited by several Districts and Lions Clubs to spend time sharing Lions cultures and programs. Their warmth and different meeting procedure is quite different. The clubs are required to turn in a written monthly report to the District Cabinet Secretary and they will be compiled to be distributed in the District. As a result, the Cabinet meeting last for one hour and they focus spending time on food, drink and socializing. Yes, they toasted each other and us so often that you have to focus to eat something during the dinner.
To make it short, we spent almost a week there traveling from Taipei (Northern Taiwan) to Tainan (Southern tip of Taiwan) and visited many tourist spots. We loved to experience and visit the adventurous night markets with exotic food stuff. Taiwan is famous for these markets which sell a great variety of goods, food, fruits, etc. We really enjoyed the National Taipei Museum with so many Chinese treasures; but most memorable was the few days staying at ID Chiang's awarding winning tea plantation (also planted in there special type of tree capable of producing sap for treating cancer) and resort, called the Little Crown Fish. He personally took time off his busy schedule after just returning from the LCI BODs meeting overseas to show us around. We visited and I forgot the names of all these wonderful locations. You should be able to see the photos taken by our dedicated and crazy delegate photograph Lion Michael. He took about 4 thousand photos at Taiwan and another 1700 in Bali. All these photos have been gradually being edited and posted onto www.lionmichaelchan.shutterfly.com and you can see them.
We are in agreement that the most interesting and learning experience was the visit to ID Chiang's personal museum with a large collection of Petrified Jade, yes, Jade and not rock, of various sizes. We have never seen anything so beautiful. You must visit that photo album to see them. The delegate also was invited to meet with the mayor of Shizhu or what they called the Silicon Valley of Taiwan. We discussed joint projects with our Lions like the college math program teaching children, especially to under privilege families. Lion PhD Michel Rondeau, of the Silicon Valley Cyber Lions Club will be heading this program with the mayor office and assigned schools. There are much to do and other programs and we are all excited.
Back to the U.S. Thanks for all the clubs collecting all the eyeglasses on March 19th. We collected 1300 pounds or over 0.65 tons of eyeglasses. This is our 2nd years doing the Lions Eyes Across California! For this year, I have approved and introduce an eye glasses collection award specially with Corporation and separate from the Clubs efforts. It takes much effort and work for the Clubs to collect glasses as compare to the donation from a company but we must not forget its also a great way to collect.
On behalf of LCI, I wanted to let you know that we have launched our Centennial online advertising campaign in the US. The ad campaign is designed to raise awareness of Lions and drive potential new members to a special web page – WeServe.org, which offers information to prospective members. The online advertising campaign began on Feb 1st, 2016 and end July 31, 2016. Let's learn more and utilized this to get more membership. Remember, typically membership = service.
Save the date:
April 22nd, 2016, LYCA raffle dinner/drawing in Burlingame Hall.
April 23rd, 2016, it is our second year for Centennial celebration. Held at Mission Blue in Brisbane from 11am-3pm. Please come and join us. Please RSVP to PDG Ray Rosenthal.
May 12-16th, District Convention held at Red Lions Woodlake Inn. Please come and have fun. Our District Governor's teams will have a great opening dance on Friday evening call – All That Jazz from "Chicago". All of us are very serious practicing our moves and steps.
Looking forward to see all of you at the District Convention. Have you signed up yet. This years theme is Lions On Broadway and we will have fun and listening to all these great Broadway and musical songs! Hope some of you will sing as well at the fun dinner night.
DG Macy Mak Chan
Legacy Through Giving and Service