Lions District 4-C4
Lions Clubs International is the world's largest community service organization. When caring people join together, roll up their sleeves and take action to make their community better, it's a beautiful thing — and an incredible feeling for everyone involved. That's Lions. Being a Lion is about leading by example, building relationships and improving the world through kindness. It's 1.4 million caring men and women serving together so they can make a lasting impact and change more lives.

lionsclubs.org – About Us
Lions District 4-C4 is a member of Lions Clubs International, comprising of all the Lions Clubs in San Francisco County, San Mateo County, and the City of Palo Alto. We're a diverse group of clubs with one common goal — to serve.
District Leadership
District Governor John Hui
San Bruno Lions Club
Lion John is a native of Bangkok, Thailand. He has owned and operated his own printing company for 25 years. He is also a licensed Real Estate agent with Coldwell Banker. He has worked for Apple Computer and currently is with Skylawn Memorial Park as a Family Service Advisor.
An active and experienced Lion of over 20 years, he has served as President of the San Bruno Lions Club, varied district cabinet positions and chair of many fundraising and service projects. Some of the fundraising events include Rise Against Hunger and the Annual District 4-C4 Bowling tournament whose proceeds benefit the District's Student Speaker Contest.
He is a graduate of the Multiple District Four (MD-4) Lions Leadership Institute (2017) and has a Masters Degree from Lions University. He is a Life member for guide dog for the blind, a Don Stanaway fellow, Helen Keller Fellow and Melvin Jones Progressive Member. He sits on several committees on the Multiple level and is an advisor for the CA/Nevada Lions Eye Foundation.
He is also active in other community and professional organizations. Lion John is a Past President of the Daly City-Colma Chamber of Commerce, Board Director of Chinese American Citizens Alliance Grand Lodge and Board Director of San Mateo County Community Colleges. He received several Board of Directors Awards and Distinguished Service Awards. He is actively involved in San Carlos Adult Center as President of San Carlans Users of Macs; he teaches and leads members on how to enrich their lives through Apple products.
He is proud of his family: His Companion in Service Lion Venetia, a past president of the San Carlos Lions Club; Sons Charden and Griffin; and daughter Aryn who is also a proud San Carlos Lion.
First Vice District Governor Kevin Guess
Peninsula Veterans Lions Club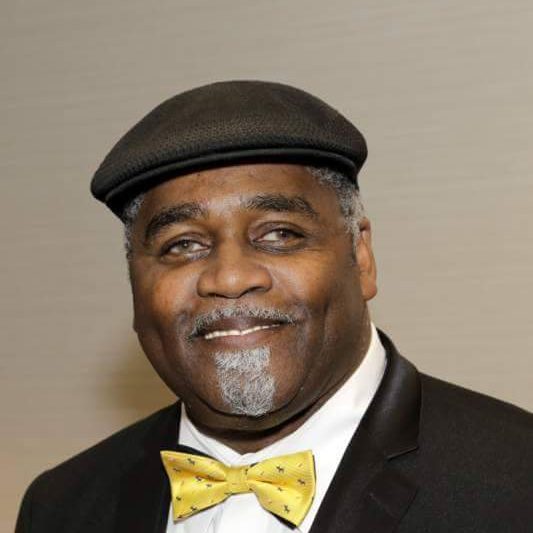 Lion Kevin Guess was born in Berkeley, California and raised in Des Moines, Iowa, where he attended Dowling Catholic High School. There, he found his passion for serving others, beginning as a counselor for Catholic Youth Camps. Lion Kevin served in the US Army, attended Dakota State University and the University of Iowa before continuing working with youth in various capacities including Athletic Director of his local Boys Club, Community Services Director, and Recreation Activities Services Director. Lion Kevin and his wonderful partner in service, Lion Tamera, joined the group that formed the Peninsula Veterans Lions Club, serving as Charter President from 2012-2014. He has served our District as Zone Chair and Region Chair, presented training for our District GLT/GMT Team, Executive Director, and two years
each as GMT and GLT as part of the Global Action Team.
Lion Kevin continues to serve with his fellow members of the Peninsula Veterans Lions Club, fundraising at Stanford football games and other athletic events, manning concessions stands where he also works as a supervisor. Supporting other Clubs and Lions service projects to serve the community continues to be his favorite part of being a Lion. Lion Kevin has been recognized and received the District Governor's, MD4 Region Chair, MD4 Excellence, MD-4 GAT Membership, and MD-4 GLT Leadership Awards, the MD-4 Outstanding Global Leadership Coordinator Award and LCI
Presidents' Medal.
Lion Kevin and Lion Tamera, who is serving again as Club President, are blessed with a blended family of 4 children, 8 grandchildren, and a great-granddaughter.
Lion Kevin currently works as a Mental Health Case Manager in San Mateo County, supporting adults in need. A job he says is a labor of love and contributes to his success as a Lion and community servant. He looks forward to serving with the members of District 4-C4, our Multiple District, and Lions wherever throughout the world. He continues to thoroughly embrace all things Lions and lives by the mottos: "Commitment to Leadership Through Service" and "No Lion Left Behind"
Second Vice District Governor Clayton Jolley
Half Moon Bay Lions Club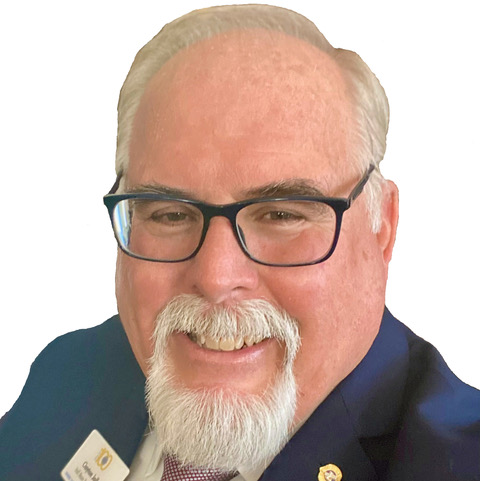 Lion Clayton is a native son of California and spent his high school years on the eastern side of the Sierras in the beautiful Owens Valley. While in high school, he was asked to join the Independence Volunteer Fire Department as a student firefighter and never looked back.
Lion Clayton was a Firefighter at UC Davis, worked at the Lawrence Livermore National Laboratory Fire Department, Half Moon Bay Fire Protection District and CalFire. After retirement, he knew he wanted to transition from a life in public service to a life in service to his community.
As the chair of Relay for Life of Half Moon Bay, Lion Clayton saw the service-oriented backbone of the Half Moon Bay Lions Club and joined them in 2009. He has enjoyed many service projects such as Rise Against Hunger, Second Harvest food delivery at St. Vincent DePaul, vision testing in the schools and Rebuilding Together Peninsula. He has been President, Treasurer, and Membership Chair, sponsoring a number of Lions into the club.
Lion Clayton is a Melvin Jones Fellow, a graduate of the Regional Lions Leadership Institute and has been a Region and Zone Chair. He received an MD-4 Excellence Award and is the President of the Peninsula Council of Lions.
On his Lions journey, Lion Clayton is grateful to have the support of Mary Kay, his lovely wife of 32 years, and his three children, Warren, Eleanor and Claire.
More Info on District 4-C4