Lions District 4-C4
Lions Clubs International is the world's largest community service organization. When caring people join together, roll up their sleeves and take action to make their community better, it's a beautiful thing — and an incredible feeling for everyone involved. That's Lions. Being a Lion is about leading by example, building relationships and improving the world through kindness. It's 1.4 million caring men and women serving together so they can make a lasting impact and change more lives.

lionsclubs.org – About Us
Lions District 4-C4 is a member of Lions Clubs International, comprising of all the Lions Clubs in San Francisco County, San Mateo County, and the City of Palo Alto. We're a diverse group of clubs with one common goal — to serve.
District Leadership
District Governor Augusto "Dr. Jun" Valera, MD
San Francisco Fil-Am Lions Club
District Governor Dr. Jun is the head of the Valera Family Unit which consists of himself, Lion Luisa, Leo Lion August and Leo Lion Tessa. When Dr. Jun joined the Lions in 2004, his whole family became part of the Lions Family, and they have been active in Lionism ever since. The motto of the Valera Family unit is "The family that serves together stays together." They attended nine International Conventions.
DG Dr. Jun has served in multiple leadership positions: Club President 2x, Secretary 7x, Treasurer, Membership Chair, Leo Advisor 3x, YEP Chair 4x; District Treasurer, Region Chair, Zone Chair 2x, YEP Chair 4x, SFCCLC President; MD4 YEP General Chair. Lion Jun has received multiple awards: International President Medal, International Leadership Award, Senior Master Key Award, Zone Chair Excellence Award, Diamond, Gold and Silver Membership Awards, Centennial Club Organizer, and multiple 100% Secretary's Awards, MD4 Couple of the Year Finalist Award, District 4-C4 Lion of the Year Award, and five time Lion of the Year from his club. Graduate from Advanced Lions Leadership Institute and received his Bachelor's degree at Lions University. He co-chartered the SF Nueva Vizcaya LC. Lion Dr. Jun is a Progressive Melvin Jones Fellow, Dr. Bill Iannaccone Fellow #2, and a Don Stanaway Fellow.
He is a practicing physician/surgeon at the SF VA Medical Center and a Clinical Instructor of Surgery at UCSF. He is the vice president of the Philippine Medical Society of Northern CA (PMSNC.org).
He champions multi-club joint venture projects, such as health fairs, multi-club Installations, Youth Exchange, medical missions, and the establishment of Lions In Sight Eye Clinics and GIHW Clinics in the Philippines. He believes "We Serve Better Together!"
A documentary about DG Dr Jun entitled "At Your Service" (youtu.be/ODMiPMXas4k) was sponsored by the Department of State and was televised on Filipino Television Station GMA. Lion Dr. Jun advocates FAMILY – Fostering a More Involved Lion in You! He is also the first Lion to become a sitting District Governor while a member of the San Francisco Fil-Am Lions Club, which is celebrating it's Fiftieth Charter Anniversary this year.
First Vice District Governor John Hui
San Bruno Lions Club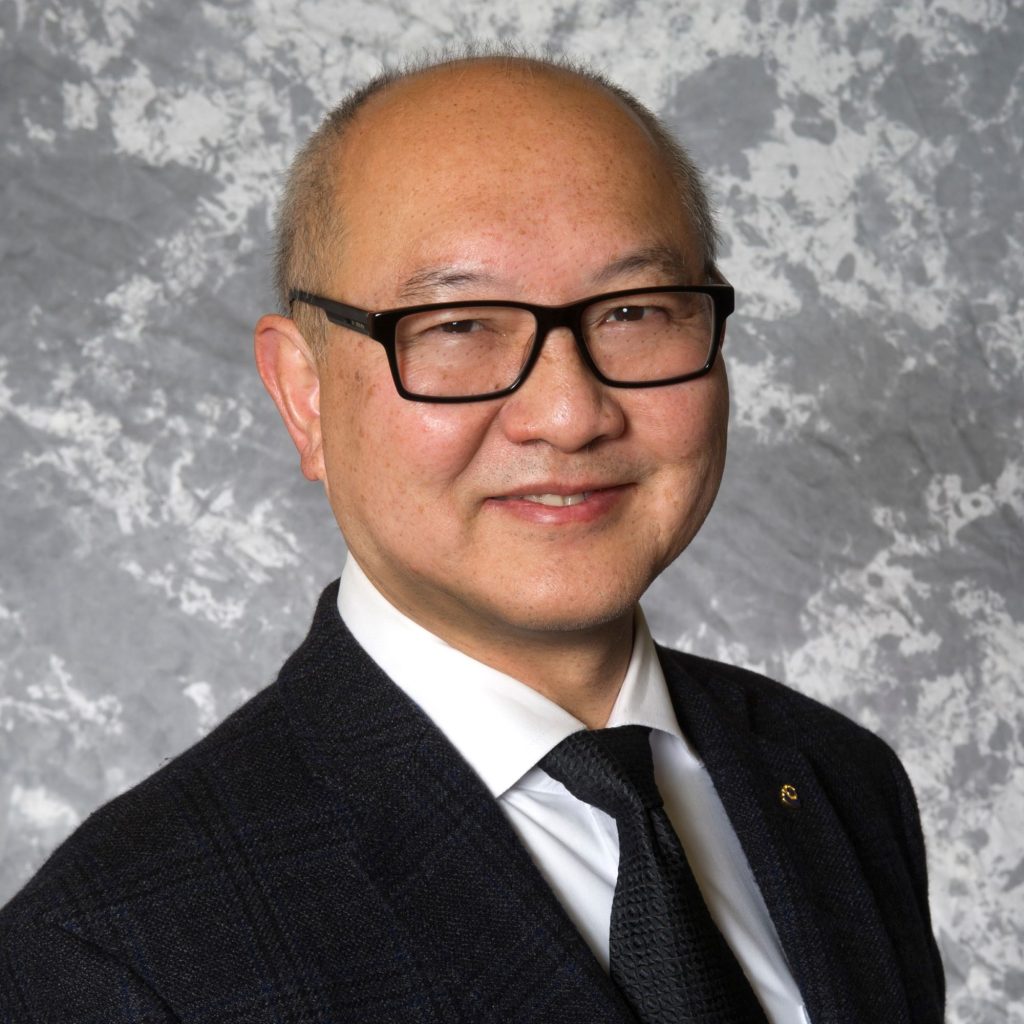 Lion John Hui was born in Bangkok, Thailand. He came to San Francisco when he was 15 years old. Not wanting to burden his family with tuition and other living expenses, he found jobs while going to school. At the young age of 21, he started his own printing company. He ran his business for 25 years in the Peninsula.
Lion John Hui has served Lions International in many different capacities. He has been a proud and active member of the San Bruno Lions Club since 1998.
Lion John Hui and Lion Venetia Young live in San Carlos. They have been partners in service for over ten years. They have three adult children.
Lion John is a Family Service Advisor at Skylawn Memorial Park in San Mateo. Lion Venetia enjoys teaching part time for San Carlos and Redwood City School Districts.
They are very active in both San Bruno and San Carlos Lions Clubs. They are associate members of the Silicon Valley Cyber Club and support many other clubs. They share the joy of meeting new Lions through their travels in the District, MD4 and beyond.
Lion John is grateful for an opportunity to serve as District 4-C4's 1st Vice District Governor. Through the various Global Lions' Initiatives, he will be able to fulfill his passion and dedication in serving those in need. He pledges to lead 4-C4 to "Evolve and Thrive."
Second Vice District Governor Kevin Guess
Peninsula Veterans Lions Club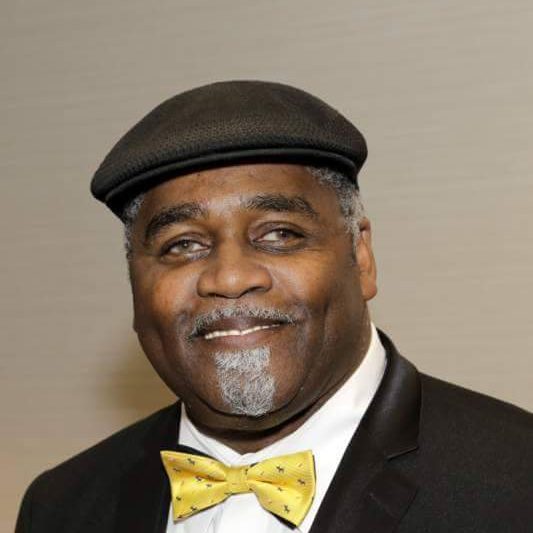 Ten years ago, under the leadership and mentorship of the late PDG Al Russell, the seeds of Lionism were planted for Lion Kevin as Charter President of the Peninsula Veterans Lions Club. Guiding Lion Al, who was also a veteran, provided Lion Kevin with a template based on commitment to service, integrity and loyalty. As in the Army, Lion Kevin serves with the purpose of never leaving anyone behind.
Lion Kevin shares his love for service with his wife, Lion Tamera. "Having a partner who has embraced and shared this journey has been one of the best parts of being a Lion. Her vision and dedication is awe inspiring!" he states. Lion Tamera is a charter member of the Peninsula Veterans Lions, having been President for two years. Lion Tamera is a Past Secretary of the Peninsula Council of Lions. Together they have a blended family that includes three daughters, a son, eight grandchildren and a precious great granddaughter.
Having both worked long-term as supervisors for Stanford University Dining, it has been beneficial and instrumental for the Peninsula Veterans Lions. The club's principal fundraiser is volunteering in the Concession Booth at every Stanford home football game.
Over the past twelve years, Lion Kevin has continued to be dedicated in his career as a mental health case manager serving severely challenged adults in San Mateo County. Lion Kevin is known to many as a dedicated community servant, as well as a community resource. Lion Kevin looks forward to the challenges ahead in a new leadership role while continuing to inspire Lions everywhere
More Info on District 4-C4