Lions District 4-C4
Lions Clubs International is the world's largest community service organization. When caring people join together, roll up their sleeves and take action to make their community better, it's a beautiful thing — and an incredible feeling for everyone involved. That's Lions. Being a Lion is about leading by example, building relationships and improving the world through kindness. It's 1.4 million caring men and women serving together so they can make a lasting impact and change more lives.

lionsclubs.org – About Us
Lions District 4-C4 is a member of Lions Clubs International, comprising of all the Lions Clubs in San Francisco County, San Mateo County, and the City of Palo Alto. We're a diverse group of clubs with one common goal — to serve.
District Leadership
District Governor John Hui
San Bruno Lions Club
Lion John is a native of Bangkok, Thailand. He has owned and operated his own printing company for 25 years. He is also a licensed Real Estate agent with Coldwell Banker. He has worked for Apple Computer and currently is with Skylawn Memorial Park as a Family Service Advisor.
An active and experienced Lion of over 20 years, he has served as President of the San Bruno Lions Club, varied district cabinet positions and chair of many fundraising and service projects. Some of the fundraising events include Rise Against Hunger and the Annual District 4-C4 Bowling tournament whose proceeds benefit the District's Student Speaker Contest.
He is a graduate of the Multiple District Four (MD-4) Lions Leadership Institute (2017) and has a Masters Degree from Lions University. He is a Life member for guide dog for the blind, a Don Stanaway fellow, Helen Keller Fellow and Melvin Jones Progressive Member. He sits on several committees on the Multiple level and is an advisor for the CA/Nevada Lions Eye Foundation.
He is also active in other community and professional organizations. Lion John is a Past President of the Daly City-Colma Chamber of Commerce, Board Director of Chinese American Citizens Alliance Grand Lodge and Board Director of San Mateo County Community Colleges. He received several Board of Directors Awards and Distinguished Service Awards. He is actively involved in San Carlos Adult Center as President of San Carlans Users of Macs; he teaches and leads members on how to enrich their lives through Apple products.
He is proud of his family: His Companion in Service Lion Venetia, a past president of the San Carlos Lions Club; Sons Charden and Griffin; and daughter Aryn who is also a proud San Carlos Lion.
First Vice District Governor Kevin Guess
Peninsula Veterans Lions Club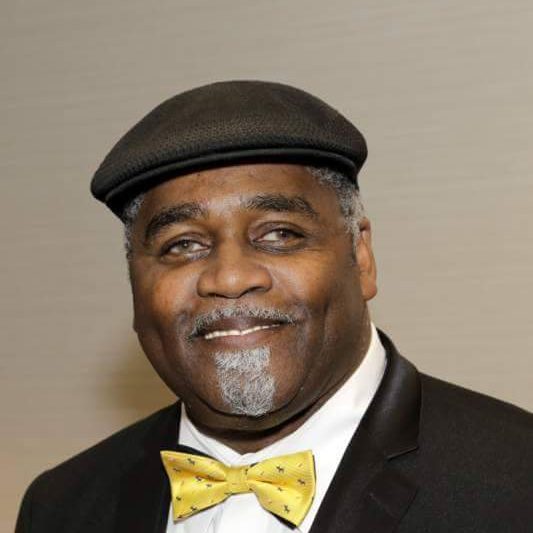 Ten years ago, under the leadership and mentorship of the late PDG Al Russell, the seeds of Lionism were planted for Lion Kevin as Charter President of the Peninsula Veterans Lions Club. Guiding Lion Al, who was also a veteran, provided Lion Kevin with a template based on commitment to service, integrity and loyalty. As in the Army, Lion Kevin serves with the purpose of never leaving anyone behind.
Lion Kevin shares his love for service with his wife, Lion Tamera. "Having a partner who has embraced and shared this journey has been one of the best parts of being a Lion. Her vision and dedication is awe inspiring!" he states. Lion Tamera is a charter member of the Peninsula Veterans Lions, having been President for two years. Lion Tamera is a Past Secretary of the Peninsula Council of Lions. Together they have a blended family that includes three daughters, a son, eight grandchildren and a precious great granddaughter.
Having both worked long-term as supervisors for Stanford University Dining, it has been beneficial and instrumental for the Peninsula Veterans Lions. The club's principal fundraiser is volunteering in the Concession Booth at every Stanford home football game.
Over the past twelve years, Lion Kevin has continued to be dedicated in his career as a mental health case manager serving severely challenged adults in San Mateo County. Lion Kevin is known to many as a dedicated community servant, as well as a community resource. Lion Kevin looks forward to the challenges ahead in a new leadership role while continuing to inspire Lions everywhere
More Info on District 4-C4