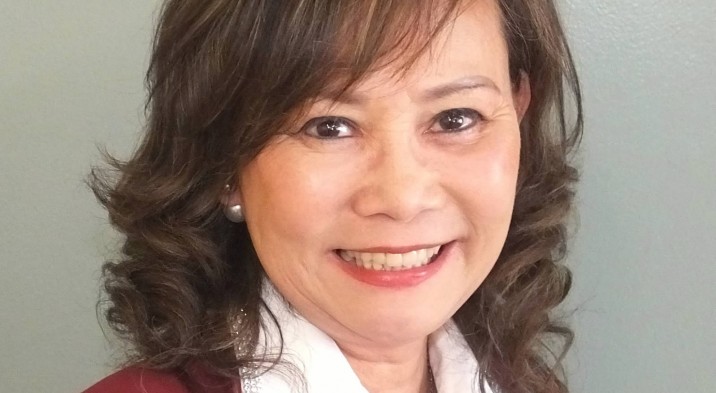 Fellow Lions,
My term as your District Governor will come to an end on June 30 and on that day it will mark the close of the happy and rewarding chapter of my past three years to serve you and District 4-C4. These three years flew by very quickly. Please be happy for me and welcome our DGE Rod Mercado who is now attending DG school in Japan to prepare himself to lead us in 2016-17. Lions MM will also be leaving for the International Convention at Fukuoka, Japan on June 23rd and will be visiting Lions and our new members of the Silicon Valley Lions Club in Shanghai, Guangzhou, Taiwan, and Hong Kong, returning on July 25th. I need a short vacation but for Charter President Michael, every day is a working day and a vacation day for him. So, we will be visiting our sister clubs overseas and attend their District installation.
As your District Governor, I believe I have left the District in very good shape and I am also enclosing a list of our District accomplishment for your review. I know that this list does not cover everything and in fact, it missed many of the information and programs that the Clubs and Lions have done. The District will need your cooperation to provide your service record so a more detail list can be generated for incoming DGs and for reporting to LCI. I hope our District momentum will continue for years with our incoming DGs and team with great dedication and talent.
Let me give you a short selected summary of reports for this month. We visited Menlo Park Live Oaks Lions Club while they were serving at their signature project at the Farmer's Market a few weekends ago. Lions MM learned a lot from Lion Jim and his team of Lions. I also have attached a report to all of you to read. Under the leadership of Lions Jim and Lions Johns this club has gone through great transformation and has more than doubled its membership and leap-frogged into the vision screening program with an addition of 21 new members from the iCARE group. Congratulations.
Thanks to our GLT/GMT Chairs, PCC Emil and PDSG Mel, for hosting two important training sessions on June 8th and June 11th. On June 8, we had over 30 new club officers attending our first special new club orientation and training session. Thanks to PDG Gary Wong, the Area H, LCI Membership Coordinator for coming to give us a 30 minutes talk and Q&A session to motivate our new member officers.
PDG Gary also clarify the need and importance of recruiting a good quantity of Lions and then turn them into Quality Lions. Both are important. I like to share my thoughts with you. Here are a couple of questions for all of us, and it will help to answer the question on "Which is more important, the quantity or quality of Lions?" Ask yourself, do you already know, think, and plan to be "quality" Lion when you were asked to be a Lion? Will you still join if you know that is what you have to be or you are expected to be – a "quality" Lions, before you join? Good leadership, good training programs and projects will turn Lions into quality Lions, only if there are enough Lions especially "newer" Lions in the District to work with.
On June 11th, over 100 members attended our District Officers Training sessions for 2016-17.
From 1917 till now, our service projects have changed the lives of 185+ million people by hosting service projects impacting youth, vision, hunger or the environment in your community and you responded, as Lions around the world did. Just halfway through the Centennial Service Challenge, we've impacted the lives of more than 85 million people, strengthening communities at home and abroad. Keep doing the good work, Lions!!
I have a good news to share with all of you. I will be a grandmother again. The third new baby unknown is due on July 2nd 2016, before we take off to Japan. Timing is perfect for us, I will spend more time with my grandchildren and new baby. CP Lion Michael will have time to focus on the new Silicon Valley Cyber Lions Club and carry out more projects with Lions locally and from around the world.
Thanks for supporting me for the past year and together we have served well and left a legacy for our District and ourselves. With our new leaders on board, our District will keep on shinning. Join me to welcome the next DG Team. Good Luck and God Bless!!
Legacy Through Giving and Service
District Governor Macy
P.S. Please read the attached information on: 1) District Awardees. 2) Report on Menlo Park Live Oaks Farmer's Market. 3) A Tribute to DG Macy and District 4-C4 by Lions Michael, Executive Director. (Bulletin only)