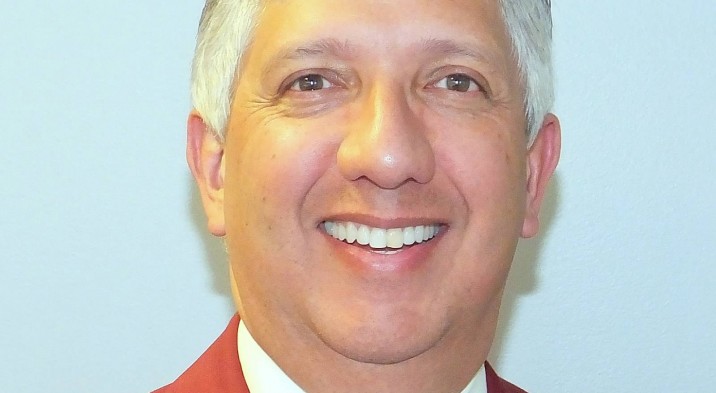 My Fellow Lions,
I hope that you are all enjoying a delightful holiday season. It is a season of giving and that is something that Lions do all year around….
This past Monday, December 4th, I had the opportunity to serve once again at St. Anthony's Dining Room located in the Tenderloin District in the City of San Francisco. On this occasion, I accompanied my youngest daughter's freshman high school class. As I have said at almost every club visitation I have made this year: there is no more rewarding feeling than to help to feed the hungry. I am planning to establish a committee at the district level which will provide opportunities for the Lions of our district to volunteer at St. Anthony's, Second Harvest, Meals on Wheels, North Peninsula Food Pantry. Sometimes, it can be hard to go out and volunteer at a place where you are not familiar and so I am hoping to start planning excursions, perhaps on a quarterly basis, where we can go out and experience serving the hungry in our communities. Please look for information on this coming soon.
In other news, it is time for clubs in our district and statewide to begin recruiting high school students to take part in the 81st Annual Student Speakers Contest. This event is one of my favorite events each year. This year, the topic is "Integrity and Civility Play What Role in Today's Society?".
Each year, hundreds of high school students throughout California compete for prize and scholarship money with the ultimate winner claiming a prize of over $21,000. This prize money could certainly help a deserving student pay for college!
I love watching the student speakers as they advance through the 6 rounds (Club, zone, region, district, area, MD4 Final) from fumbling to read their 5-10 minute speeches, struggling to remember their words as the rounds progress to becoming smooth, deliberate, demonstrative orators by the time they reach the latter rounds, all in the space of a few weeks.
For the benefit of the new clubs especially but also for those established clubs that have never or haven't recently taken part, the Student Speakers Contest is an excellent opportunity to establish visibility in your community especially among parent and teacher groups that love nothing better than seeing their beloved students taking part in a prestigious, well-organized contest.
Many clubs have already ordered their speaker contest packets but if you haven't, it is not too late to do it. If you want more information, contact our District Student Speaker Chairman Lion Alan Hafter (e:alanh65@gmail.com, Cell: (650) 678-6712) or visit the website: md4lions.org/student-speakers-contest
The deadline for holding a club contest is February 26, 2018. There are many, many high schools both public and private in the boundaries of our district with thousands of students. Many of them want the opportunity to take part in a contest like this and it would certainly look good on a college application.
Give a high school student a break and sponsor a speech contest!
In Lionism and Happy Holidays!
Lion Mario Benavente
District Governor
District 4-C4