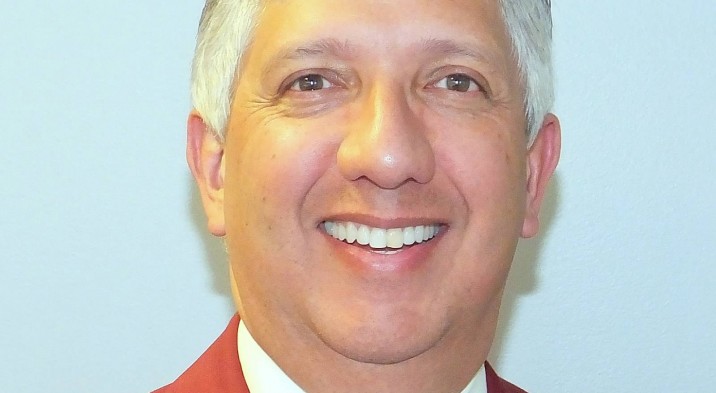 Fellow Lions,
My Fellow Lions, as I write this message, I am currently about 34,000 feet above sea level somewhere over Colorado, returning from the 100th Annual convention of our organization, Lions Club International. Yesterday, I was sworn in as your District Governor. I am happy that you entrusted me with this honor and responsibility. It is a trust that I will take seriously and I promise to you to do my best to serve you, the district and Lions Club International to the best of my abilities.
I spent about 10 days in Chicago and while it is a beautiful city, I wasn't there to sight-see (although, I did, a little 😉 The first four days were spent in the DGE seminars, intensive full day classes where the areas of focus for our organization were re-emphasized, not only for the 739 DGEs in attendance but also for our spouses/partners-in-service.
The four primary foci of service remain: youth, vision, environment and hunger. This year and for the future, diabetes has been added as a new area of focus. Diabetes has been recognized as the leading emerging health threat of this century. In an auditorium of 1500 people, nearly everyone stood when asked if they knew a friend, coworker, family member or if they themselves are diabetic. Diabetes (elevated blood sugar) can lead to the loss of fingers, toes, limbs, vision and even life itself. LCI is asking that all districts, club and members educate themselves on this disease and how to prevent it. A simple prick of the finger can identify someone at risk or with the disease.
Our Diabetes and Health Fair committee chairperson, Lion Elizabeth Yulo, aided by Lion CT Dr. Jun, conduct health fairs in our district. Many clubs have participated including SF Host, SF Fil-Am, SF Aeta, SF Buddha, Peninsula Special Interest, SSF Golden Gate and San Bruno. The Gryphon Leos Club has also taken part. In addition to screening for diabetes, they check for high blood pressure, vision problems, height and weight among many other health services. I urge other clubs not currently taking part to contact Lion Liz and Lion Dr. Jun to find out how they can help in this process, perhaps by identifying a church or synagogue in your area where a health fair might be conducted. Equally as important, if you yourself have not been screened, please do so as soon as possible as we want and need healthy members to continue our mission of service to the community.
On a personal note, I wish to extend condolences to our 2nd Vice District Governor, Helen Casaclang, who lost her husband, Anthony, to cancer a few days ago. Please keep Lion Helen and her family in your prayers as they go through this difficult time.
Thank you always for your service.
DG Mario Benavente
District 4-C4 Governor