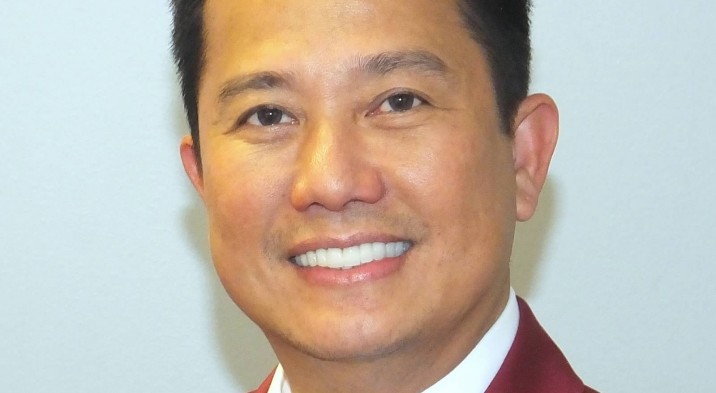 Fellow Lions,
Winter Holidays Season is upon us!
It's been a challenging year for our district, but I'm proud of what we accomplished together.
In a span of five months, our district has already realized a net gain of 248 in membership
and 3 new clubs, and another club with pending application. Our district's record pace
growth and development over the past months happened because of you all. I feel proud to
have the chance to serve and be in the company of such a dedicated Lion volunteers.
Thanks to you we will be going into a new year with strength, high hopes and aspirations, to
build on our accomplishments and to consolidate our position. It's a gift to be grateful
for…another good reason to add to our list for celebrating this season.
They say that the true spirit of the season is unconditional love for and service to others. I
would say that our unity, collaboration, commitment to serve others, and efforts to find a
common ground despite our differences speaks the essence of this winter holiday season.
Many people get caught up in the worldly trappings of the holidays and forget there is a
deeper meaning to the festivities that doesn't require ribbons and bows… service and love –
exactly what Lionism is. This season and in the days to come, it is my wish that we continue
to transcend over our differences, but instead let our diversity buy cheap generic soma gives us a better
appreciation and deeper respect of each other, and make it work for us and not divide us.
And always, be reminded that at the end of it all, we are all here primarily to serve our
communities and make them a better place for all of us.
The year-end holidays are just around the corner and we are moments away from spending
wonderful parties with our love ones and closest friends. As Burton Hillis said, The best of
all gifts for the holidays are the presence of a happy family and friends all wrapped up in
each other. And that's what I wish for you all! The Winter Season holidays are one of the
most exciting occasions of the year for me, because it can be a season of great joy. We are in
that special season once again, a season of joy, of peace, of great tidings. A season and time
of healing and renewed strength. A time when our thoughts and deeds and the spirit of
our lives manifest generosity and compassion towards others.
Once again, I would like to thank you for all your hard work and sheer dedication and hope
that this will continue for years to come by. May this season bring joy and prosperity to all
and be enjoyed by all with colors and lights, and the warm company of our families and
friends.
Happy Holidays!
DG Rod Mercado