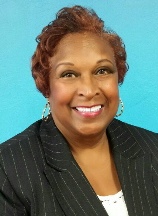 Greetings Lions, Leos
WOW, its hard to believe that we are now in the month of February. The month of January passed quickly, too quickly. President Maryah Tucker monthly heart of love contributions at the Peninsula Council of Lions Club meeting is very well though out and an excellent opportunity to provide financial support to various worthy organizations. San Francisco Coordinating Council and Peninsula Council meet monthly. The purpose of the councils are to create an opportunity for all clubs in their council to meet and exchange information. Its very important that each club send at least one representative to the council meetings. Both councils are now engaged in preparing for their Annual Police, Firefighters and Sheriffs' Awards Banquet. Club Presidents, please, make every effort to attend the council meetings or send a representative. The councils need each club to sponsor worthy officers from the Police, Firefighters and Sheriffs Departments.
February 2, I attended and participated in District 4-C4, Strike Out Hunger Fund raiser, held at the Classic Bowling Center. Teams of 4, bowled 3 games. I bowled on a team sponsored by San Bruno Lions Club with Wesley Cole, Fred Hicks and my guest from 4C-1, 1st Vice District Governor Susan Kerr. Can goods were also collected for the North Peninsula Food Pantry. Raffle tickets were sold for various prizes, the grand prize was a large screen smart TV, won by District Governor Mario. Strike Out Hunger was initiated during the governorship of IPDG Rod Mercado and carried over under the directions of DG Mario and will continue as a District 4-C4 fund raiser. Thank you Region 1 Chair Lion John Hui, PDGs, Lions, Leos, and family members for showing up and making this a very successful fund raiser.
February 3rd at the third cabinet meeting, Lion Fanny Chu was endorsed as a candidate for 2nd Vice District Governor, 2nd VDG Helen Casaclang was endorsed as candidate for 1st VDG and I was endorsed as District Governor candidate. Please, plan on attending our convention, May 3 – 6, at the Red Lions Hotel in Redding California. We need your support and vote.
February 9 – 11, I attended the 99th Annual MD4 State convention in San Diego, California at the Crowne Plaza Hotel. District 4-C4 members that attended were DG Mario, 2nd VDG Helen, IPDG Rod, PDG Macy Mak Chan, PDG Esther Lee, PDG Steve Picchi, PDG Ken Ibarra, PDG George Habeeb, Lions Denise Kelly, Rich Picchi, Amy Fink, Rose Picchi, Mary Picchi, Helen Habeeb, Michael Chan, Latonia Dixon and Carl Miller. Thursday, February 8th was registration, exhibit set-up, pin traders and certification. Friday, Feburay 9th was a full day of workshops: GAT, Conflict Resolution, GLT, MyLCI, Cabinet Secretary/Treasurer Training, Marketing & Communications, Campus Clubs, GMT, Protocol, Student Speaker Foundation, Long Range Planning and more. Friday night dinner theme was Carnival de Fantasia and included a costume contest. I won best original mask. Lion Denise Kelly and I dined with Past International President Sid L. Scruggs III and his lovely wife Judy. Saturday, Feburary 10th, was the opening ceremonies, which included the flag ceremony with presenters from MD4 Leo Club members. A flag for each of the 200 countries represented by LCI was carried in, one at a time, and placed in the flag rack. A very moving ceremony, worthy of adding to your bucket list. Next was the business session with the foundation and committee reports. Additional workshops were available in the afternoon, one of which was "Women Who Inspire" symposium held by the MD4 Family and Women Committee. One of the speakers at the symposium was Past International Director Sangeeta Jatia from Koikata, West Bengal, India. Additional workshops were: Global Service Team; City of Hope's New Diabetes Research; Student Speaker; Vision Screening and more. Saturday night Dinner theme was Puttin' on the Ritz – Governor Gala. Dinner started with a grand march of all the governors from MD4. The Academy Awards of Lionism was also held following dinner. Nominees from District 4-C4: Kay & Denise Fukushima couple of the Year – PDG George and Lion Helen Habeeb; Lion of the Year – PDG Esther Lee; MD-4 Small Club Project – Bicycles for Veterans – San Francisco Veterans Lions Club; Medium Club Project – Move-In Kits Peninsula Veterans Lions Club; Large Club Project – Millbrae Machines Event – Millbrae Lions Club; Club of the Year – San Francisco Host Lions Club. I was chosen as a presenter along with Lion Mary Manning for the Small Club Project. I announced the 9 nominees for the award and Lion Mary announced the winner. To my surprise and delight the San Francisco Veterans Lions Club was selected to receive the MD4 Academy Award. Charter president Lion Latonia Dixon and Lion Gwen Strain founder of Bikes for Veterans accepted the award.
The award will be presented to the San Francisco Veterans Lions Club at a later date. Congratulations San Francisco Veterans Lions Club and District 4-C4. Sunday, February 11, the Melvin Jones Fellowship Breakfast started the day. BASO, Marina North Beach and Pacifica Lions Clubs received Melvin Jones Fellowships. Lion Jun Valera was also the winner of the Student Exchange raffle (trip to Las Vegas Convention). The final event for the day was the Celebration of Life – a tribute to MD4 California Lions recently loss. All Lions should attend the MD-4 Convention, great opportunity to attend district classes, participate and learn new procedures.
The Vision
Harmony – Teamwork – Unity
1st Vice District Governor
Lion Lydia Taylor-Bellinger