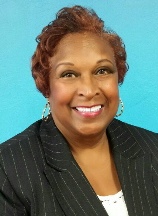 Greetings Lions, Leos
I completed the month of February by attending the Peninsula Council Meeting, February 26 and San Francisco Council Meeting, February 28. Lions the district need you to attend the Council Meetings. If your President is not available to attend, please send a representative. The Councils were established as an avenue in which clubs could work together and keep each other informed of up coming events. Both councils are now planning for their Annual Police, Firemen and Sheriffs Award Banquet and they need the support of all the Lions in the district.
February 26, the Peninsula Council President, Lion Maryah Tucker, and February 28, the San Francisco Council President, Lion Billy Camota introduced me  at their respective council meetings as a candidate for District Governor. I must admit that I am thrilled to be running as District Governor for 2018-2019. I was given an opportunity to share with all of you my goals and expectations for 2018-2019. Once elected I will continue the programs that DG Marion Benevente started. I believe that continuity is a vital part of keeping our District strong and engaged. We will continue with strike out hunger, our fight against cancer and diabetes. My theme is Harmony, Teamwork and Unity. We must work together to strengthen and enrich our district. Dedicated Lions working together is much more powerful than one individual. Please, plan on attending District 4-C4 Convention in May. I need and want your support and vote. Together we can accomplish many things and grow our district..
Saturday, March 17, 2018, District GMT Coordinator Lion Kevin Guess will provide a membership workshop. The guest speaker is MD4 GMT Coordinator PDG Buck Larson. I have had the opportunity to attend classes on membership taught by PDG Buck Larson. He is very knowledgeable and will provide you with vital information for growing your clubs. I strongly encourage you to attend the training. RSVP to Lion
Denise Kelly or Lion Kevin Guess.
The Vision
Harmony – Teamwork – Unity
1st Vice District Governor
Lion Lydia Taylor-Bellinger