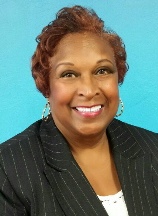 Greetings Lions, Leos
District 4-C4 Convention in Redding, California, May 3 – 6, 2018, under the supervision of PDG Jack Van Etten proved to be another great convention, filled with fun activities, lots of food, and over all fun for all. I was elected District Governor, Helen Casaclang was elected 1st Vice District Governor, and Fanny Chu was elected 2nd Vice District Governor, the first time three women will fill the top positions in District 4-C4. All of which was made possible by District 4-C4 Lions support and vote. I thank you for having faith in me and voting me into office. We will be inducted into office in Las Vegas at the LCI Convention. This is also the first time a woman, Lion Gudrun Bjort Yngvadottir, will be installed as International President. This is truly the Year of Women in Lions. Congratulations to all the Lions that received Awards presented by District Governor Mario. All of which were very deserving. Thank you for your service.
So you think you want to be a District Governor – Part 1.
For those of you that are thinking of becoming a District Governor, I wish to share with you my journey to this position. Yes, I was on a fast track, and I thank the PDGs and current Cabinet for your vote and support. Routinely, this is a 3 year journey to become District Governor. You will need the support of your family and your club. Your time need to be flexible, you will be required to attend various meetings and training. You will need to be financially stable. You will need money to purchase your campaign material, travel expenses, meal expenses and donations. You will be responsible for your travel expenses to visit District's within your COG. What is a COG? COG is the Council of Governors within your Region, our region consist of 15 Districts. You will be responsible for housing your guest at the cabinet meetings. LCI will reimburse you for some of your expenses to the COG meetings, but you should be prepared to take care of your own finances. Once elected District Governor more of you expenses will be covered by LCI. However, you still need to pay first and be reimbursed. Next month I will tell you about the training that is available and required to become a District Governor.
The Vision
Harmony – Teamwork – Unity
1st Vice District Governor
Lion Lydia Taylor-Bellinger