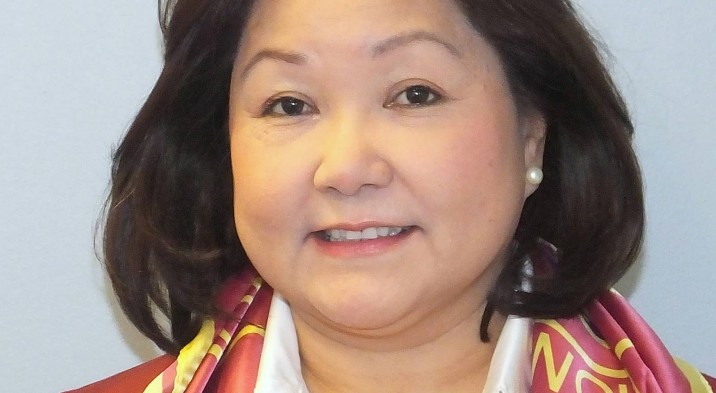 Dear Lions of District 4-C4,
Greetings and Hello to all Fellow Lions, Colleagues, Friends, Families and Everyone.
First of all, I would like to express my sincerest thanks and appreciations to all Lions Clubs and Lions for your continuous dedications, perseverance, optimisms and loyalty to Lionism, in providing the much needed volunteer services to the communities. The 56 Lions Clubs at the District 4-C4 are all actively involved in humanitarian and volunteer services. The special Lions projects includes the following: eye sight/vision project; food for the hungry; diabetes awareness; cancer project; assistance for needy veterans; environmental projects; disaster and emergency projects, and other projects.
Our special thanks and appreciations to all Lions Clubs and Lions for their generosity and assistance in providing monetary and material donations, and volunteer services to the victims of the most recent natural disasters such as the hurricanes and floods in Texas and Florida and wild fires here in California. Some of our Lions Clubs have been actively involved in fund raising activities, in order to raise funds to benefit the individuals and families affected by the hurricanes, floods and wild fires. Great job to everyone, most especially to the Millbrae Lions Club.
Likewise, I would like to acknowledge all the Lions Clubs and Lions that had participated and volunteered during the recent community health fairs at the different Churches, providing health services such as the following: flu shots, diabetes and glucose screening, eye and vision screening, blood pressure check-up, and health education. The recent health fair project is a collaborative effort of several Lions Clubs that have worked together as a group team in providing the health fairs to the different churches in San Francisco, Daly City, South San Francisco, San Bruno and other places. Our special thanks to Lion Elizabeth Yolo, Lion Dr. Jun Valera and to everyone for coordinating the health fair project. Well, health is wealth, and health fair contributes to the health awareness, disease prevention and good health, especially the needy individuals and families.
The Lions Club International has been involved in providing humanitarian services for many years, serving the needy individuals and families from the different diverse and multicultural groups and communities, all over the world. Some of our Lions Clubs and Lions at the District 4-C4 are actively involved in extending humanitarian services to the needy individuals both here locally and in abroad. An example of the Lions Clubs humanitarian projects extended abroad includes the following projects: medical missions, eye clinic, cataract eye surgery, operation smile, water project, feeding project, community library and books, educational assistance to needy children and youth, fishing boat projects and other livelihood projects in the Philippines.
A strong Lion Leaderships can inspire and sustain memberships, and deliver quality humanitarian volunteer services to the needy. The Lions Club International promotes and provides leadership training to Lions leaders and members. In this regard, I would like to share some learning insights, which I learned during the Council of Governors (COG) meeting. The topic that I like to share today is the use of Technology, PDG Manny from MD-4 had presented on this topic. Technology is a helpful tool, which can aid Lions in different ways such as the following: check information regarding future Lions events, services and programs; order club supplies; file membership, club officers, and service activity reports; enhance leaders thru training resources; promote clubs; and communicate and disseminate resources and information. Advantages of technology include the following: perform activities more efficiently; clubs and members will be more self-sufficient; improve recording; improve communication and disseminating information; access resources and training; and improve capability to promote clubs in the community. To access online LCI reports and information go to www.lionsclubs.org click on member center or mylci@lionsclubs.org
Some of the upcoming training opportunities for Lion leaders and members are the following: MD-4 Lions Leadership Institute, Leadership Training on January 20-22, 2018 in Fairfield, CA. and March 10-12, 2018 in Ontario, CA; MD-4 Leo Leadership Institute on April 13-15, 2018 in Lions Camp Teresita Pines; 99th Annual MD-4 Convention on February 9-11, 2018; USA/Canada Lions Leadership Forum, Leadership Training on September 20-22, 2018 in Columbus, Ohio; Faculty Development Institute, Leadership Training on January 26-29, 2018 in Atlanta, Georgia; and Emerging Lions Leadership Institute 0n May 5-7, 2018 in Fredericton, NB, Canada; and On-Line Courses are available at the www.lionsclubs.org. click on Member Center, and click on Leadership Development. For more Leaderships Training information you may contact institutes@lionsclubs.org
Lions Club International is one of the largest organizations in the world, with strong Leaderships, wonderful memberships and great humanitarian volunteer services. Together, we continue to serve with compassion, advocacy, empowerment and excellence.
Thank you,
Lion Helen Ariz Casaclang