Greetings Lions Club Presidents and Secretaries, 
Please join us on Monday, June 14th @ 5:30pm via YouTube to celebrate our Police and Fire Award Recipients for 2019-2020 & 2020-2021….https://youtu.be/DZH98V1I1qM
Please be sure to forward/share the attached invite with your club members.
Regards,
Lion PCL President Debbie Kielty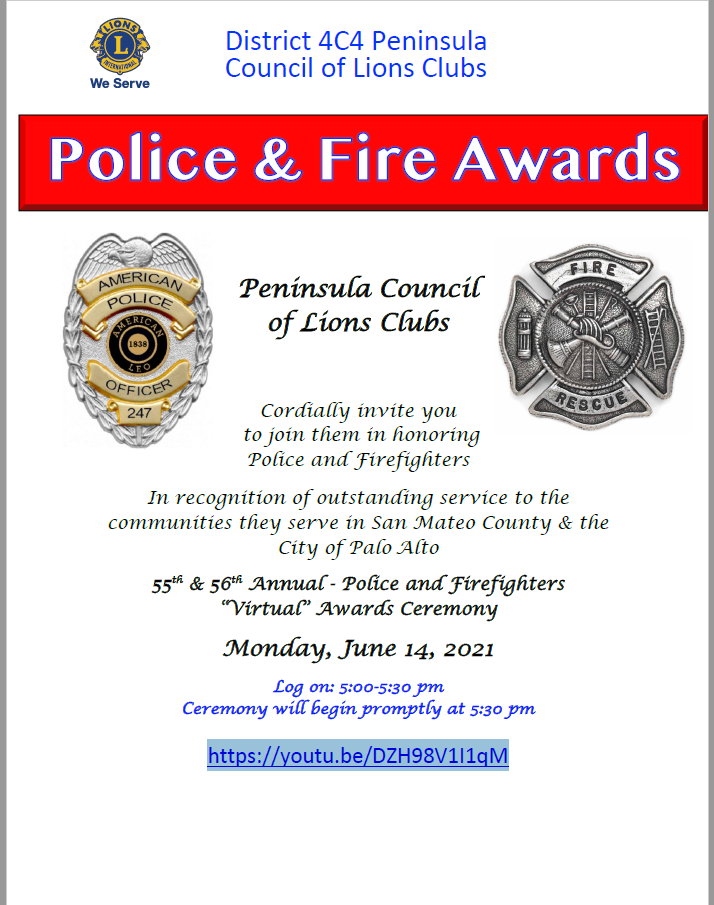 Regards,
Lion President Debbie Kielty
This message may contain information that is legally privileged or confidential. If you received this transmission in error, please notify the sender by reply email, and delete the message and any attachments. This transmission is believed to be defect free; however, no responsibility is accepted by the sender for damage arising from its receipt.
All email and instant messages (including attachments) sent to or from Franklin Templeton Investments (FTI) personnel may be retained, monitored and/or reviewed by FTI and its agents, or other authorized parties as disclosed in Franklin Templeton's Privacy Notice, without further notice or consent. Refer to our country/region specific Privacy & Cookies Notice, which you can read here http://www.franklintempletonglobal.com/privacy to learn more. Depending on your location, other privacy laws and regulations may also apply to you.