Couldn't make it to our August meeting, or would like to review what took place? Check out the recording below: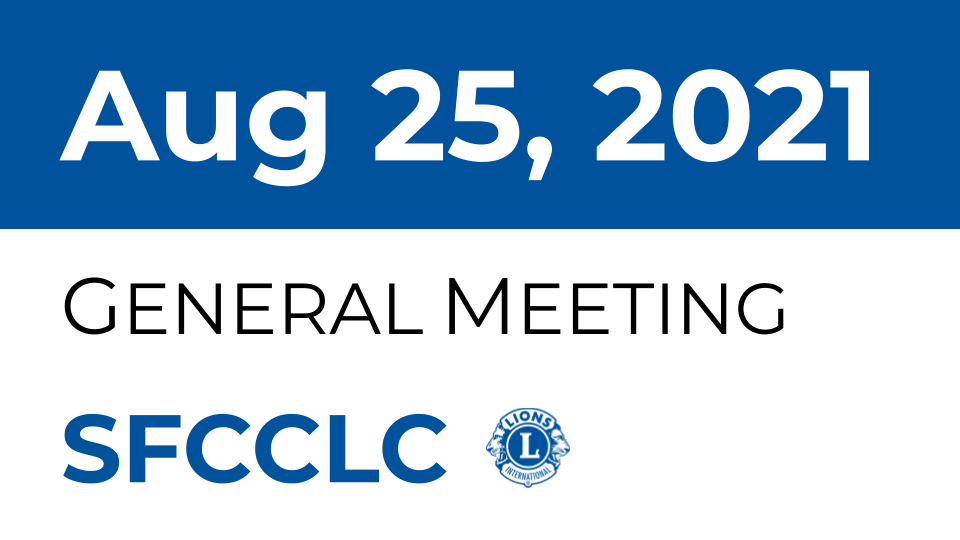 While you're there, we would greatly appreciate you clicking on this link to 
subscribe to our YouTube channel
. YouTube only makes certain features available to channels with a certain amount of subscribers.
Hello Fellow Lions!

Just a reminder that our SFCCLC Council meeting is tonight 8/25/21 from 7pm-9pm via Zoom. Looking forward to seeing you soon.

  Please join this online video conference from your computer, tablet or smartphone. 

tel:+16699006833,,83279636975#,,,,

*731902# (669) 900-6833 ID: 832 7963 6975 PW: 731902

Correction. The meeting is on

Wednesday August 25, 2021

from 7pm-9pm via Zoom online conference. Sorry for the confusion. 

  Please join this online video conference from your computer, tablet or smartphone. 

tel:+16699006833,,83279636975#,,,,

*731902# (669) 900-6833 ID: 832 7963 6975 PW: 731902

Greetings Fellow Lions!

We will be having our August meeting online only via Zoom on Wednesday Aug 28, 2021 from 7:00pm to 9:00pm. Looking forward to seeing you all!

  Please join this online video conference from your computer, tablet or smartphone. 

tel:+16699006833,,83279636975#,,,,

*731902# (669) 900-6833 ID: 832 7963 6975 PW: 731902

Thank You!

Marlene Dumpit

Secretary 2021-2022

DISTRICT 4-C4
SAN FRANCISCO COORDINATING 

COUNCIL OF LIONS CLUBS