President and Secretary of the San Francisco Lions Club;
A joint Halloween party will be held on Wednesday, October 25, 2023 from 6:30 to 9:00 PM.
Elks Lodge 920 Stonegate Dr South San Francisco,CA 94080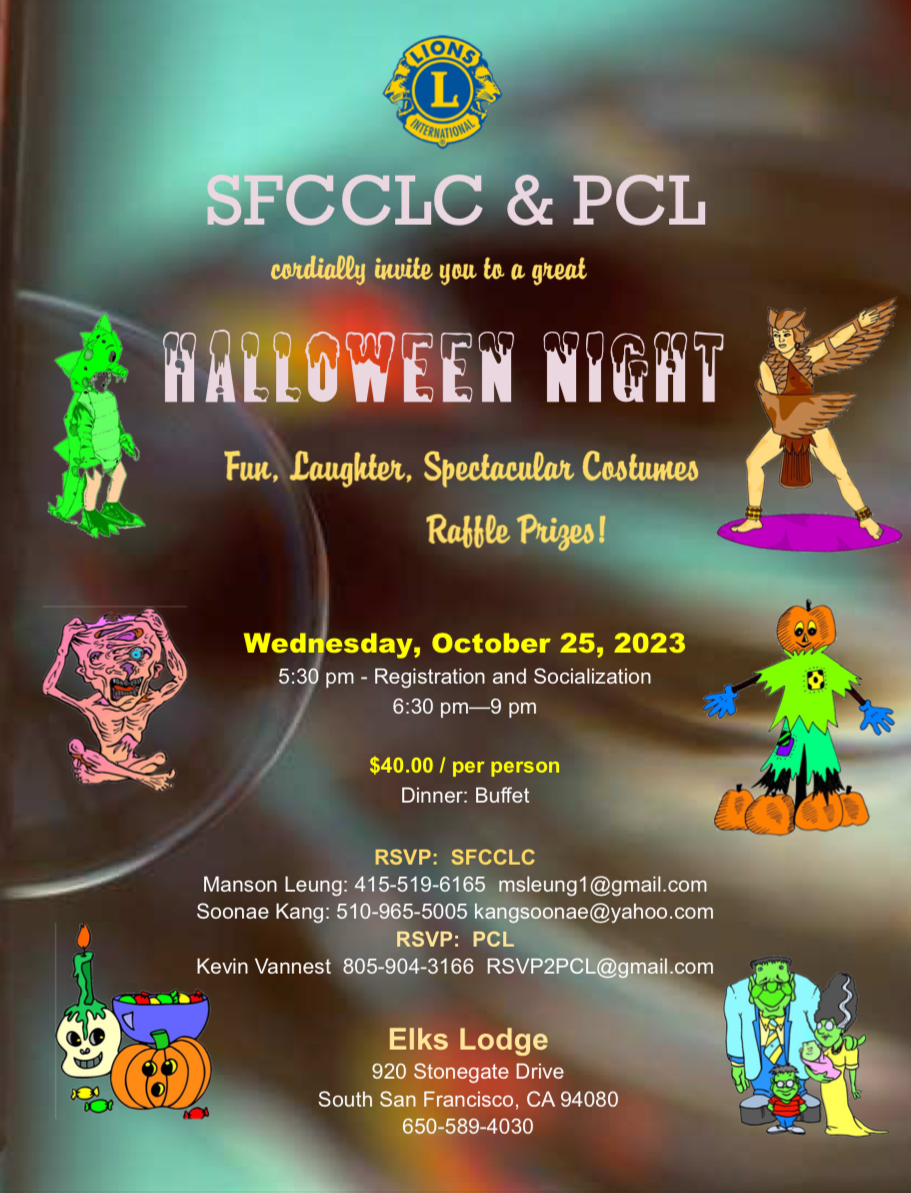 This meeting is hosted by our council and we desperately need your club's attendance and support.
Please reply with a list of attendees and clubs.
Secretary Kang Soonae
kangsoonae @yahoo.com,510-965-5005
Mail to Treasure Manson Leung (msleung1@gmail.com), payable to SFCCLC.
$40/person
Prepayment is greatly appreciated
Address:
5736 California St
San Francisco,CA 94121
**Costumes are encouraged but not required.
Gift donations for Raffles are welcome.
**Your attendance will be credited towards Melvin Jones Raffle
Thank you for your support. Please let me know if you have any questions.
Lion Soonae Kang
SFCCLC Secretary
510-965-5005