You can find the recording of our February 2022 meeting on our YouTube channel.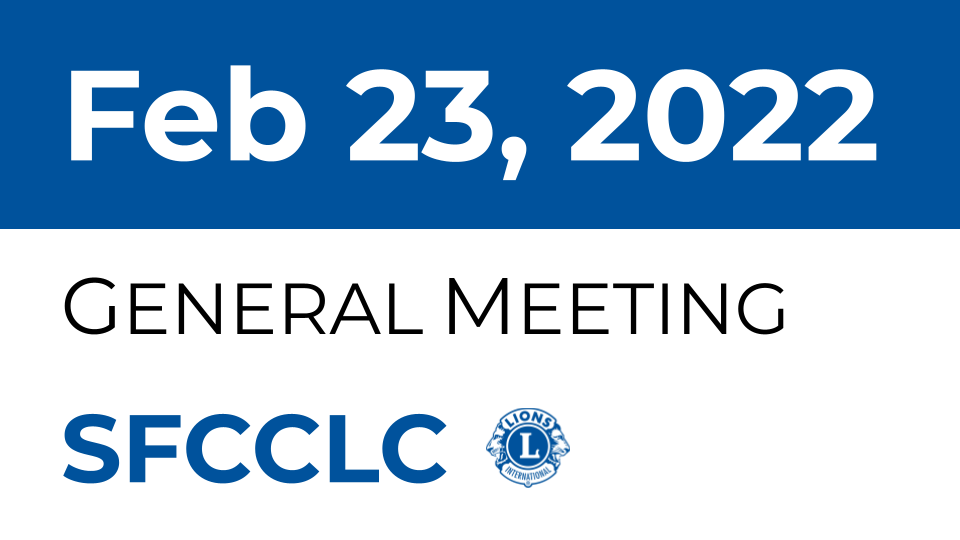 Reminder that our virtual Council meeting is today at 7:00 PM (in about 30 minutes). I have just been informed that the San Francisco Chinatown Lions will be holding a virtual raffle, so you don't want to miss it.

Fellow Lions,

Join us this Wednesday, February 23, 2021 at 7:00 PM for a virtual meeting of the San Francisco Coordinating Council of Lions Clubs. We want to hear what your club has been up to! Host club is the San Francisco Chinatown Lions.
Scroll to Top